The
wireless designer table lamp
is one of the latest lighting trends, especially valued for the many functional and aesthetic advantages. Not only it ensures a perfect illumination, it also has a strong decorative function, adding good taste and style to each space. Furthermore, the fact that it is cordless increases its usability allowing to carry these lamps places where it was not possible before.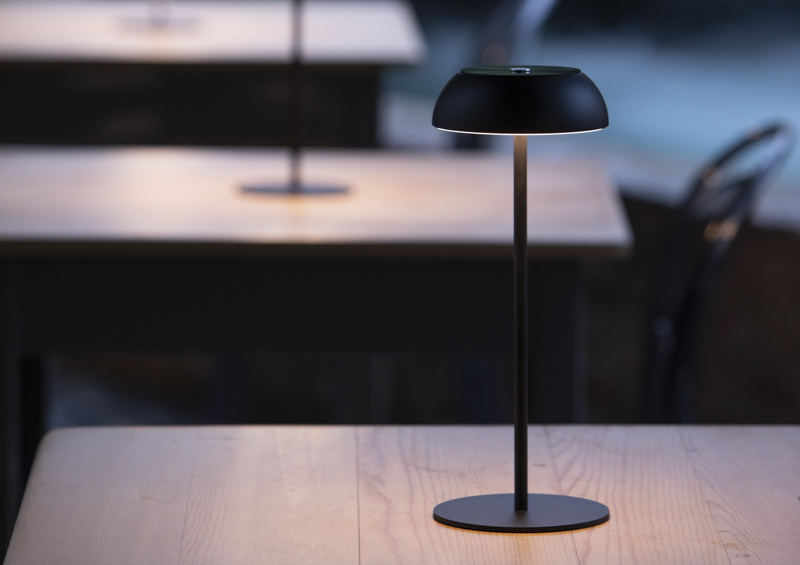 Lightweight and easy to transport where needed, the wireless table lamp is a great option to find a simple and practical solution for lighting needs in places where plugs and electrical cables cannot be available. Perfectly suitable for different situations and needs, the wireless table lamp gives the possibility to create an enjoyable atmosphere, to highlight a wall or an object, no matter where they might be located, even outdoor.
Quite often, on terraces, balconies and gardens there are no plugs available. Despite being certainly romantic and evocative, candles aren't always the ideal solution. A rechargeable wireless table lamp is, instead, the optimal choice to illuminate and make outdoor spaces more enjoyable, adding the possibility to organize dinners or parties and to create exclusive and particular corners.
Rechargeable designer table lamp to make an impression
A unique feature of rechargeable table lamps is the lightness of the structure, due to the absence of cables and connections. Furthermore, battery table lamps are an extremely versatile product, which can be positioned on a surface with a minimal space occupancy, leaving room for other activities. These lamps can be moved in any moment, quickly and without worrying of getting cables tangled up, like it happens with traditional models.
Designer cordless table lamps have conquered the hearts of home décor lovers, due to the fact that they are manufactured with innovative materials, combined with unusual and creative shapes. As a result of this, designer table lamps give the chance to make a space even more beautiful and evocative. In order to pick the right one, we have to consider lighting needs, combined with the right aesthetics to match the different living spaces we want to illuminate.
LED lamps allow to obtain a uniform illumination and we can choose between direct and indirect light, depending upon what we want to illuminate in a dining room, a bedroom or an office space.
The battery lamp Float: eclectic and versatile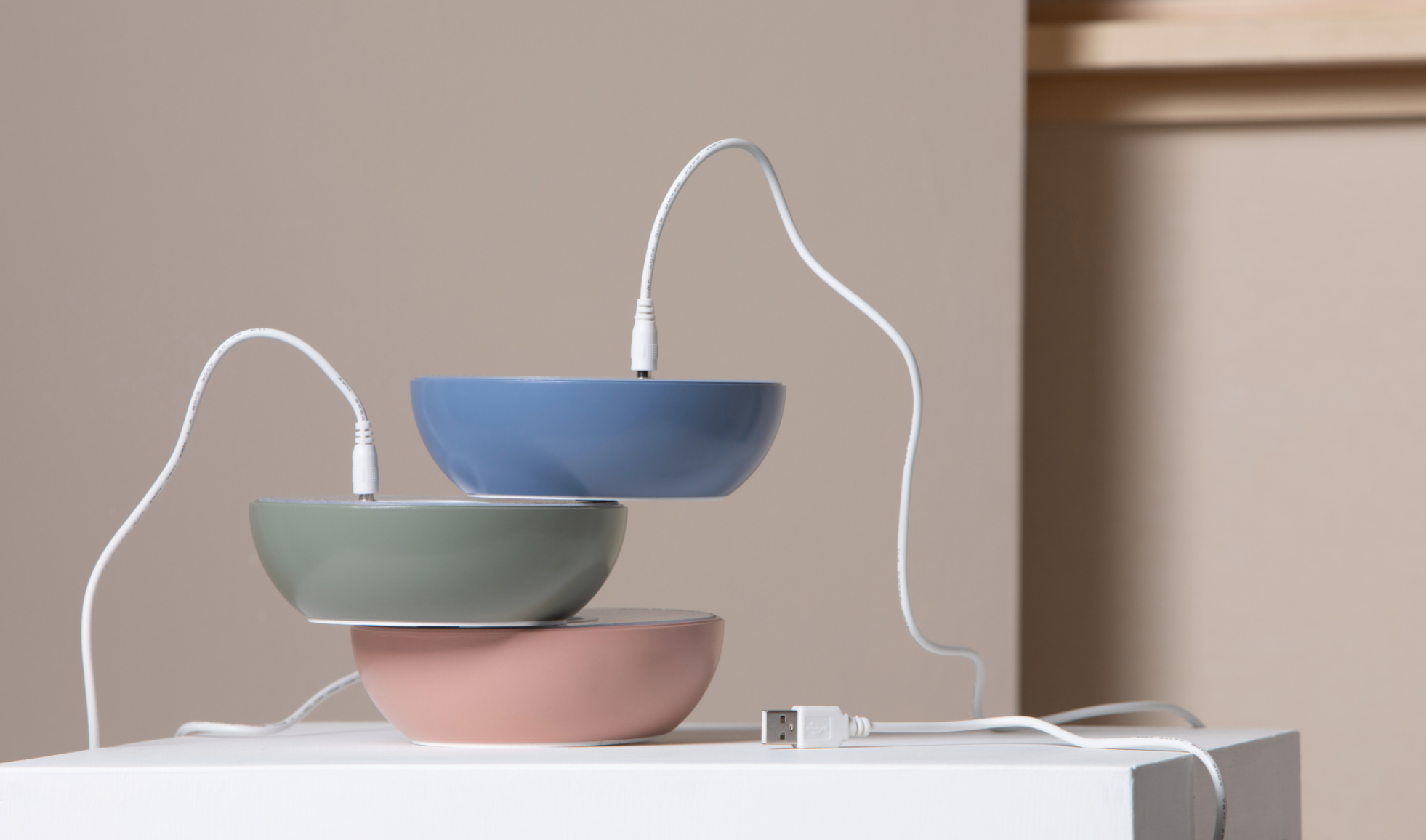 Among the best solutions for a cordless designer table lamp, Float is an Axolight collection of extremely versatile light fixtures, ideal to be used both for residential and hospitality spaces. The Float rechargeable battery lamp technology, combined with its design, creates interesting ideas to illuminate and decorate private and public spaces with taste and personality.
This product line of lamps with minimal and modern design, created from the designer Mario Alessiani, is equipped with a battery lamp which can be charged via an USB cable. Operating life is approximately 9 hours and the lithium battery can be replaced at the end of its lifetime. The space saving advantages are huge, because the top part of the lamp can be detached and charged, with no need to use the base, a pedestal or other cables. By doing so, it is possible to simultaneously charge more lamps in a very small space. A full charging cycle requires 4 hours with a USB cable and will ensure 9 hours of continuous functioning at the maximum brightness. The IP 55 rating of these lamps certifies their good resistance to dust and water, making them an ideal solution also to be placed outdoor.
Float is a wonderful idea as battery table lamp, due its compact dimensions, additionally, it is very easy to transport in indoor and outdoor spaces. The top part of the lamp can be placed over a 14" metal pole or easily positioned on top of a wine bottle, thanks to a circular cavity of appropriate size. 
Multifunctional, versatile and eclectic, Float is a perfect blend of creativity, technology and research, perfectly fulfilling different needs, from domestic spaces, like a living room or a garden, up to hospitality spaces, for example becoming an intimate lighting for restaurant. Thanks to a soft touch dimming system, Float gives the possibility to create the right level of intimacy with no need to use bulky lighting fixtures. The ample color choice: white, black, blue, green and pink can be easily coordinated with different decors and styles.
Choosing the designer table lamps from Axolight means choosing made in Italy products with curated craftmanship and a strong aesthetical impact. On our catalogue you will find designer lamps and chandeliers, an ideal solution to make every space unique.