Let's say it: your bedroom is the one space in your house that you truly love. You can
upgrade it and add a little charm with the best led lights for bedroom designed by Axolight
.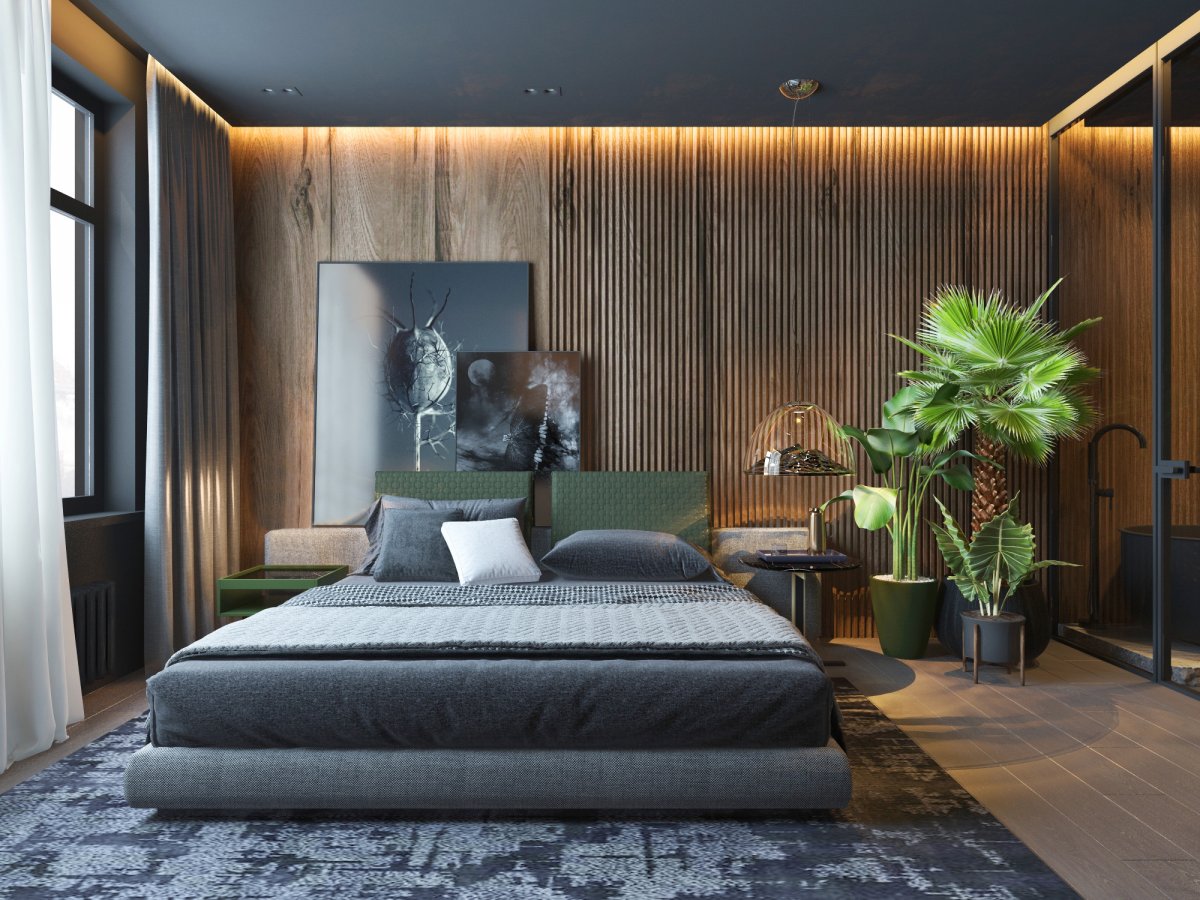 A bedroom is a space of dreaming, relaxing and cuddling with your loved ones. So why don't add a little dazzle to this very special place? You don't need an entire renovation project, just choose the right lighting design to lay emphasis on your personal style. Italian design modern light fixtures can do just that. 
With the best led lights for the bedroom, you will achieve the perfect balance between a sophisticated, sleek atmosphere and a good amount of energy conservation. Led is the most energy efficient (and therefore cost efficient) source of light and it's also super modern and elegant. Charm and beauty for your house, lightness on your electricity bill: what else? 
How to illuminate your bedroom with an elegant flair
If your decor style is minimal and modern, led lights for your bedroom should come with geometrical shapes and matted colors, like the Liaison modern pendant lights by Axolight designer Sara Moroni. These are the best modern pendant lights for a modern bedroom, with their perfectly round shape and pointed lighting spot that will add movement and a touch of extravagance to your simple interior decor. Ego and Virtus also add this simple yet elegant vibe to the space.
Created by Dima Loginoff, Mountain View is a completely different but equally elegant solution. A sparkling glass dome unveils a little magic: the perfectly designed mountain landscape will feel dramatic and catch every eye over your bed. For an added twinkle, choose Pivot: its modular design allows you to create different shapes and lighting points. Combine it with lovely simple lamps like Jewel Mono. 
Remember to light up the other corners of your room
When choosing the best led lights for your bedroom, you probably think of a unique piece at the center of the ceiling, maybe above the double bed. That's right, but it can't be the only light source in a big room.
Use the intense light of bedroom led lights for maximum room illumination at every time. Even if this is the place of dreams and sleep, you also use it for your more personal and intimate activities. Led light fixtures help you define the space for makeup and skin care routine, create the perfect atmosphere for late-night reading and a romantic, charming space for cuddling with your loved ones. 
Try to use different led lights for bedroom spaces and, if it's large enough, let light guide you in making full use of the room in every corner. After choosing the perfect pendant light or chandelier as a focus light source, you still need floor lamps, modern and large, if you read in the bedroom or work from the comfort of this private room. Small-sized lamps on nightstands and dressing tables also help you with an extra source of light where needed. Also, choose a way to illuminate the wardrobe and everything inside if its corners are dark and distant from the main light. You can use wall sconces and led lights for this exact reason. 
What are the best led lights for bedroom if you have little space?
As many people experience, with modern city apartments and lofts your bedroom space is shrinked, but that doesn't mean you can't add design and allure to your beloved bedroom. In this case, multipurpose is the key word for your decor decisions, in lighting design too. 
Choose a single led light, but make it wonderful. A unique piece of modern design can completely change a space, even a smaller one. Large, fluffy chandeliers are perfect for fully lighting a room without removing space from the walls. On the other side, ceiling or surface mounted lamps can be the perfect way to illuminate a little room and make it look bigger. 
Most of all, you need to change the atmosphere and light depending on what you are doing in your bedroom. With little space, you will probably sleep, read and maybe work or watch tv in the same area. Dimmable LED lamps are perfect for you: changing the light's intensity makes the entire room transform according to your needs and desires.