A curated
hotel lighting
is fundamental to give a welcoming impression, making hotel spaces more comfortable and perfectly enjoyable from clients.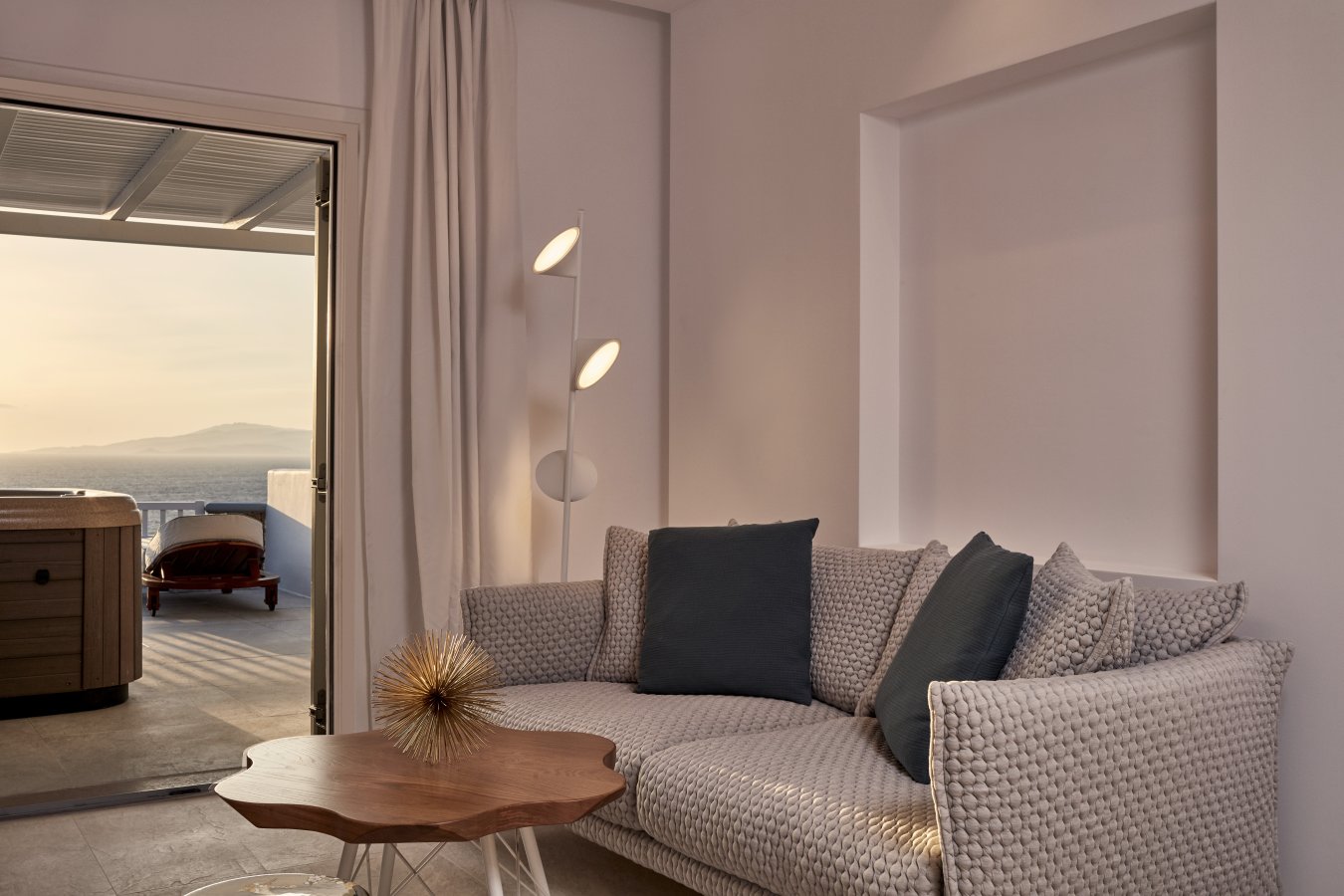 In a hotel lighting project, it is crucial to ensure an optimal lighting for every corner and room in the location. The main goal is to achieve a visual comfort and a cozy atmosphere, in addition to highlighting the aesthetics of the building and its decorations.
Spaces with higher frequentation are undoubtedly located indoor, for this reason it is necessary to carefully define the functional and aesthetic aspect of lighting in each room such as bedrooms, lobby, reception, transit areas, hallways, bars and restaurants, even though we should not forget that also outdoor spaces need some attention.
Illumination capable to create a positive mood
A lighting project that wants to achieve an optimal level for both functionality and aesthetics needs to define the right light for each different ambient of the hotel. For the lobby, the ideal choice is pendants or ceiling lights, positioned to ensure that light will be directed towards working areas and will instill an immediate sensation of comfort.
Pendant lights are the ideal choice also for the illumination of the reception, one of the most important workplaces in the hotel.
Based upon the hotel's identity, we can choose to illuminate the reception desk with a dominating light, alternatively, we can opt for a delicate and welcoming light.
In the corridors, lights should allow to clients to easily locate their path to rooms, stairs, access to elevators; at the same time, lighting should be functional and ensure a good level of illumination, especially if the corridors are long and wide. In these areas, the best solution is to combine ceiling lamps with wall lamps, wisely choosing shapes and design to convey the desired perception.
Bedrooms illumination should favor warm tones, avoiding strong contrasts and finding the right balance to create a sense of movement without becoming annoying. As far as reading in bed is concerned, our advice is to choose wall sconces with diffused light or an orientable table lamp.
In the bathroom we need pay particular attention to lighting around the sink area, but also the rest of the room is important, therefore the ideal solution is a diffused light coming from ceiling lights or wall sconces.
Even bars and restaurants must be illuminated in a way which will create a relaxing and cozy atmosphere, so that guests can enjoy a pleasant experience and remain longer in the area.
A great choice are restaurant lamps, especially pendants, to be chosen in the most suitable shapes and design, paying attention to their chromatic rendering performance, lighting controls and avoiding glary spots. In the common areas, it is possible to create really interesting lighting effects, by integrating lighting and hotel architecture.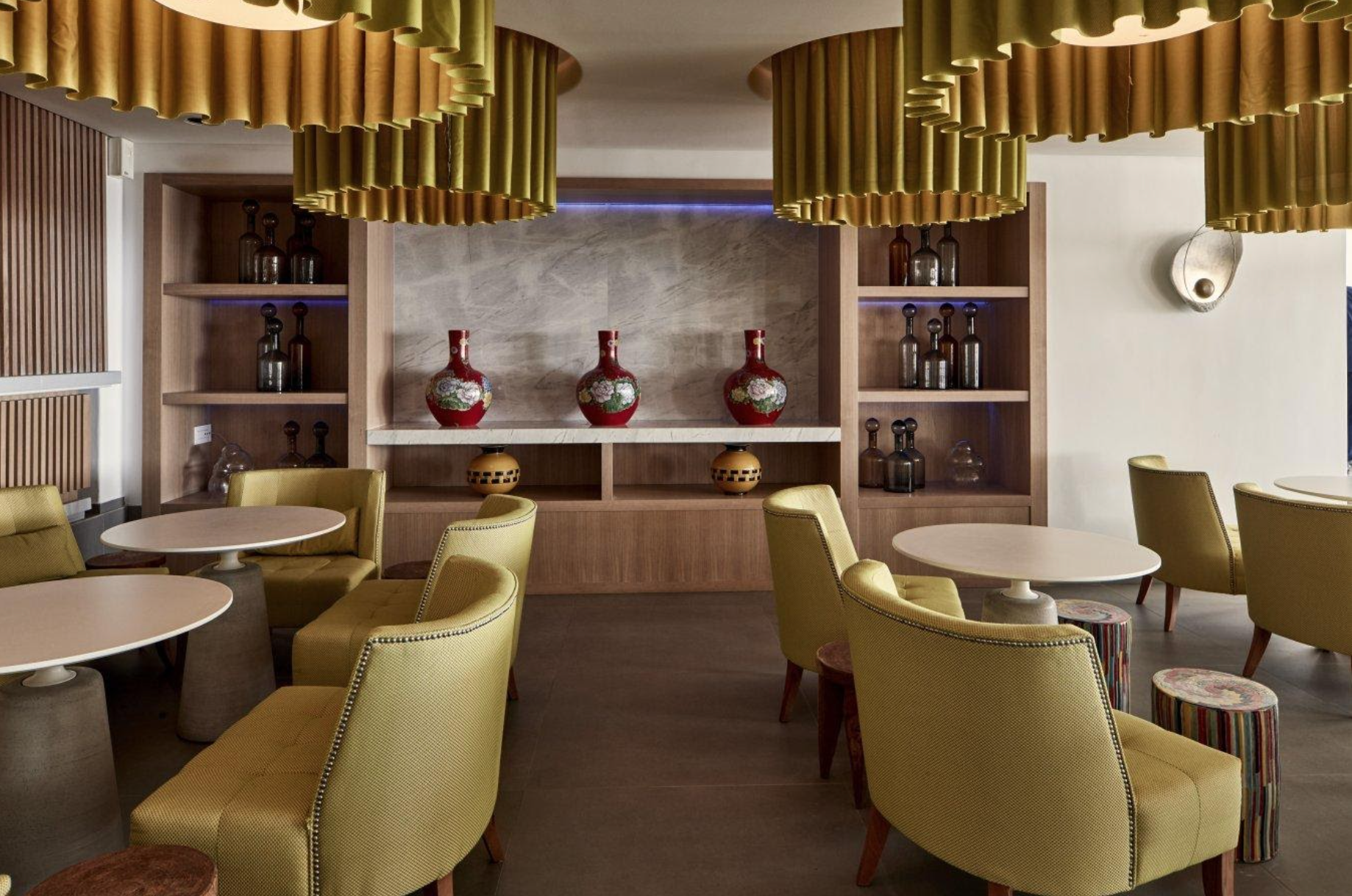 Some proposals for hotel lighting
The choice of hotel lamps must consider not only the architecture of the venue and the style of the decors, but also the dimension of spaces. The ideal solution to make the different areas more elevated, is to install design lamps and pendants, featuring sophisticated and particular shapes, extremely well-suited to confer a classy touch to every context.
Among the most innovative and captivating proposals we can find Cut, a collection of orientable black lamps, ideated by Timo Ripatti for Axolight and winner of a Good Design Award. This metal lamp has been purposely left on its natural color tone, evoking the dark fascination of the night. Cut is powered by an integrated dimmable LED source, casting a morbid light on the semi-transparent glass diffuser. Available also as a pendant, this black design lamp can decorate in style hotel spaces and won't certainly go unnoticed.
Another example is Jewel, a modern pendant light, manufactured in recycled ABS, created by the Spanish designers Clara del Portillo and Alex Selma from Studio Yonoh. Characterized by a double-crossed arch, wrapping an aluminum conical body which contains the integrated dimmable LED, this lamp is proposed as a single pendant or with multiple installations. This latter option is optimal to create a more diffused light, a perfect solution to illuminate the hotel bar or restaurant.
Even white lamps are very elegant and evocative. One example is Bell, by Manuel Vivian, a fabric pendant with a bell-shaped body which can be more or less prolonged, according to the diameter. The bell is wrapped by a super smooth and flame resistant pongè fabric tape.
This collection is incredibly versatile and is available as ceiling lamp, wall lamp and suspension, in 10 different colors. Bell is ideal to decorate hotel spaces, alternating different versions, according to the various needs.