Most american homes have a little used space, the basement, sometimes with a lot of potential. Learn how to
use it at its best with wonderful basement lighting ideas
.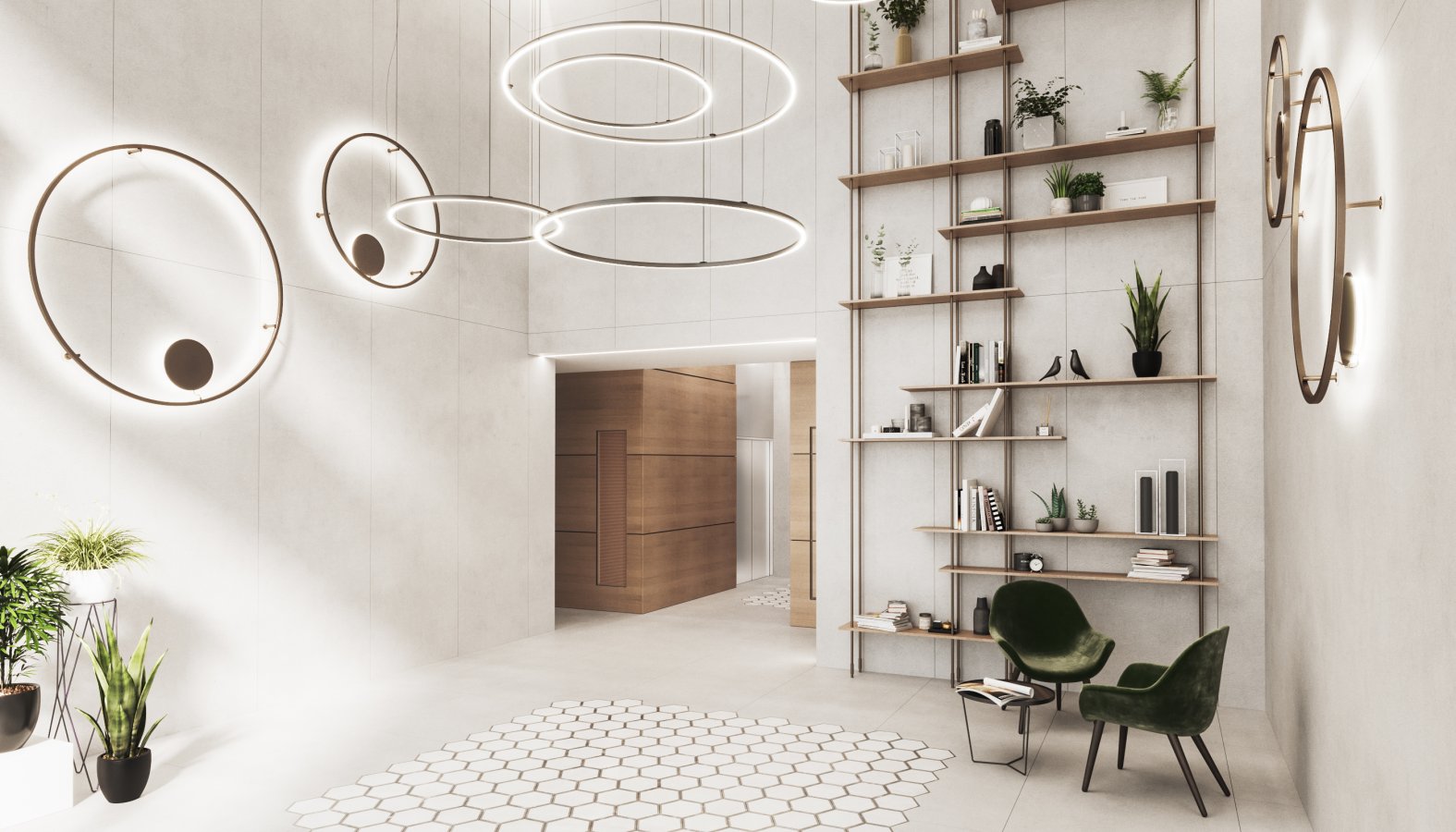 The basement is that large space in every home that is usually underused. A lot of space is taken up by boxes and trinkets without a clear plan for usage. Why don't you take advantage of all that space for an extra room (or maybe two)? All you need is to understand the new purpose of this space and add the right basement light fixtures to give life to your special place. 
First of all, define your goal: do you want to create a more organized storage space or an additional room? It can be a movie theatre, a home office, a spare bedroom for guests. Try different options and find the one perfect solution for you and your family's needs. 
A tidy and organized storage space
If you intend to maintain the main purpose of the underground space as a storage place, try and make it more accessible and tidy. First, the place needs to be lightened up. Ceiling or surface mounted lamps are perfect for this kind of usage. You need a lot of light, but only for a limited time. Try led light fixtures for maximum light intensity and minimum energy consumption. 
Also, make everything ready to be used and taken at any time: pick storage boxes, shelving units and a lot of labels to make it easier to find everything you need. A good lighting design could also help with organization. Led strips and white lamps will make the space brighter and more comfortable to search.
The best basement lighting options for an extra room
If your basement is large enough, you can use it to add a special room to your home. It could be a spare guest room; a home gym, the perfect work-from-home office or maybe a cinema and hobbies basement. Each one of these options needs a different lighting design and special solutions. Italian design modern light fixtures could be the right choice. 
For a home office, opt for floor lamps, modern and large. They will direct the light beam on your desk and help you create a professional and clean atmosphere. Working or studying here will be easy with a touch of color like the Float lamp by Axolight. Also, add little light points on the table and some wall lamps for a diffuse light. An extra bedroom needs a romantic and cozy vibe where your guests will feel welcomed and at ease. Create this atmosphere with modern pendant lights and small sized lamps on the bedside tables. For your guests' comfort, you can add acoustic lighting solutions that will give them more privacy. 
A little less noise is a great basement lighting solution for a hobby room too. When someone is watching a movie, playing video games or chatting the night away, you definitely don't want the entire family to be disturbed. Some of the best Axolight lamps are sound-absorbing for exactly this purpose. U-Light Acoustic is a lovely design lamp which reduces noise by as far as 44%. 
Geometrical wall lamp Ukiyo also has absorbing qualities that reduce 20% of the noise and help create a diffused light for a perfectly illuminated movie room without annoying reflections on the screen. This is also a problem with movie nights: you need basement lighting ideas to help reduce refraction. Wall lamps like Orchid are a good way to make it modern and fashionable. 
A new living room
As your children grow up, they will need more and more privacy to stay with friends, sharing their first secrets and just not being around grown-ups. In this case an extra living room could save your life. Add a little dazzle with a powerful and modern basement lighting system such as Pivot. Teenagers love to personalize their space and this modular ceiling lamp allows just that. Let them create patterns and shapes to illuminate their favorite room. Or your own cave, if you will be the one hiding in the basement. 
Here are
some other ideas for maximum basement lighting
: 
paint the walls in white or other light colors;

use glass doors in order to divide different areas and maximize brightness; 

choose a light-colored floor: the room will seem to be more spacious.