When September comes, it's time for re-inventing your home office lighting set-up. Make your working space comfortable and bright for the season to come.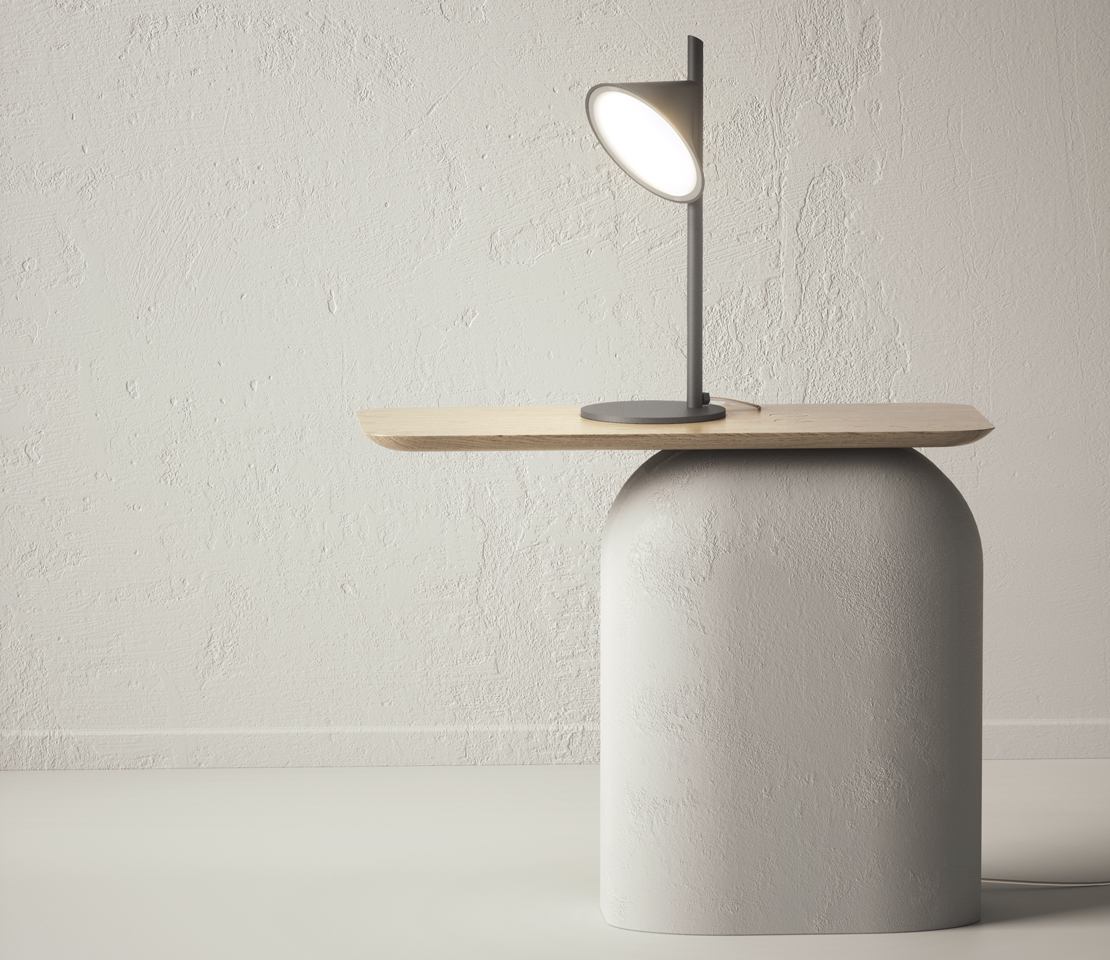 Your chair and desk situation is clearly important if you work from home, but office lighting fixtures should be considered too. Think about it: the more calming, focused and accurately illuminated your home office is, the more productive you will be. So try to choose the right accessories for a little or wide corner in your house where you get to work. 
Remember the right artificial light will be crucial in your day-to-day routine, from perfectly lit web calls to well illuminated presentations. Also, winter is approaching and eventually you will need sources of bright and direct light to continue working on your desk. Depending on your home office position, dimension and setting, Axolight has got the perfect solution. 
Are home office ceiling lights a good idea?
Again, it depends on your peculiar situation. First of all, you should position your desk facing the main window in order to receive as much natural light as possible. Then again, if you can't do that or when the sun is missing in the long winter hours, you need a diffused light coming from above. 
Home office ceiling lights should create a bright atmosphere while avoiding casting weird glares and shadows. In order to remain focused on the task at hand, your eyes should be relaxed and comfortable at all times. Indirect light coming from flush mount ceiling lights can be an easy fix. 
Also consider the light's temperature and intensity. It should be nice and calming, welcoming to guests and relaxing you in your long working hours. Pointed beams of light should be avoided in order to maintain an ordered and uniformed atmosphere. 
Choose task light for your desk
When working on a screen or sheets of paper, a task light can be very useful. Among the best home office light fixtures you will find contemporary table lamps and floor lamps, perfect for illuminating your desk. 
This is the most important object in your whole home office lighting set-up, so choose it to be functional and beautiful. A little table lamp like Orchid by Axolight is subtle and contemporary, while Skirt will provide a more colorful and cheerful atmosphere. 
If you prefer floor lamps, consider a battery operated one you can position everywhere you need it without worrying about plugs and wires. Float is a great example of a versatile home office light fixture you can move whenever you like. 
Make a statement through your home office light fixtures
Home office ceiling lights and desk lamps fulfill a crucial role in your working space, but they can and should also be decorative. Axolight loves combining design and function in light fixtures that will change the entire space with little effort. Contemporary design and retro details are mixed for perfect little pieces of decor that will make a statement in your home office lighting style. This will allow you to create a customized interior design which will reflect your personality and your work. 
A purely decorative office lighting fixture could be just that: a little piece of your personality and style that shines in a space where your personal achievements, your imagination and your success should be the main protagonists. Layers of nylon or fabric, romantic shapes and contemporary patterns, shiny surfaces and glittering glass jars create unique pieces of home decor. You can choose material and color, shape and position, in order to create a space which is extremely personal and acutely yours. This way, sitting down on your desk to start a new day of work will be a delight.