Smart and simple, Scandinavian style is the most fashionable interior decor movement of this age. Learn how to use it at home and in workplaces.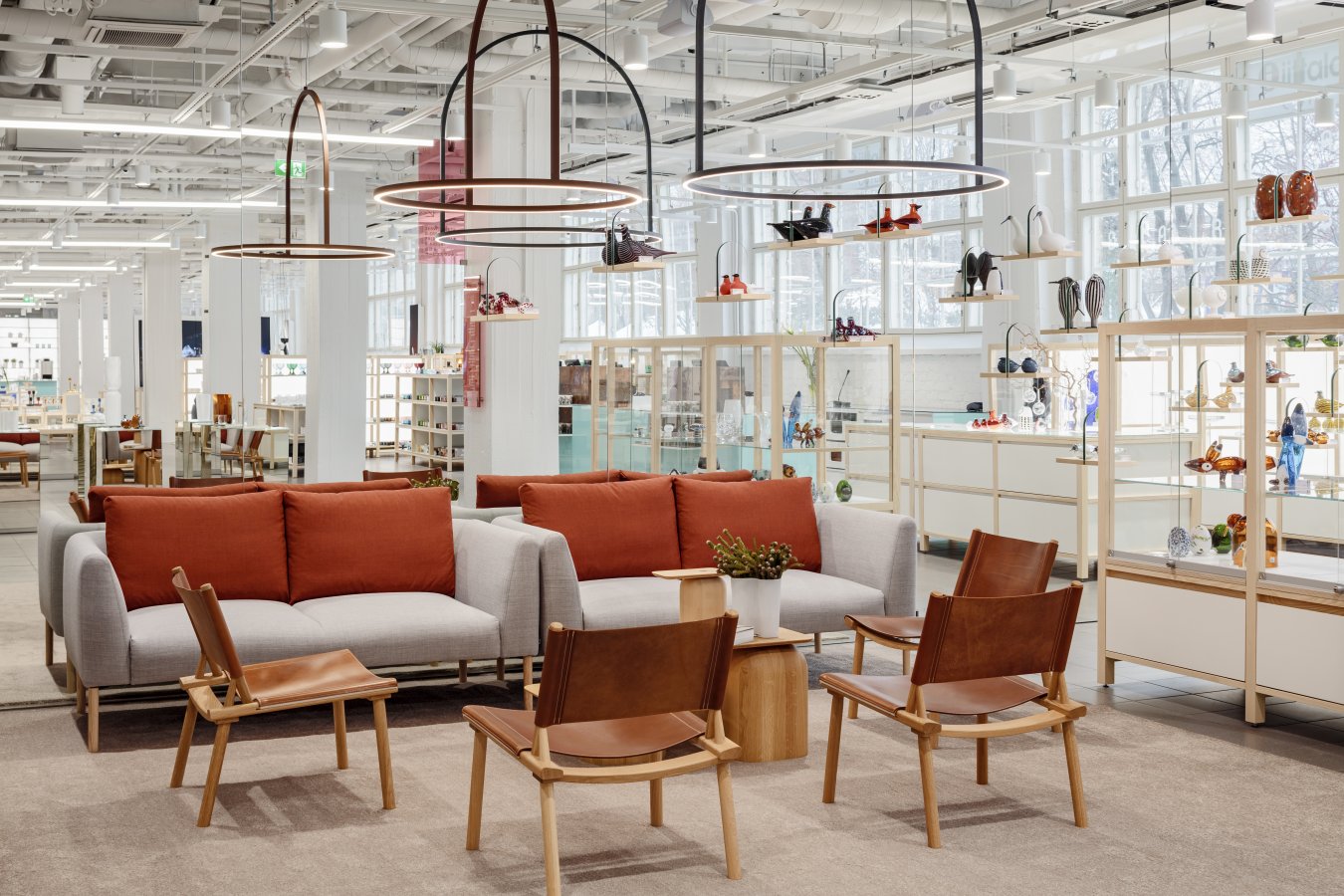 First of all, what is Scandinavian style? This kind of decor emerged from Northern Europe in the early 20th century and it's quickly becoming a staple of functionality, order and coolness. Its main features are clean lines, minimalist design and high-functioning elements such as multipurpose objects and versatile spaces. 
For these reasons, the Scandinavian decor style is perfect for little spaces, workplaces and organized rooms. Contemporary, clean and minimalist light fixtures are obviously a key part of the process: a little room or a narrow office are best complemented by a simple lamp than by complex and large sculpture-like design. 
The key factors in a modern Scandinavian home
This style is best described by its main materials and fabrics: washed wood, soft edges, a rustic yet minimal design created with ropes, recycled materials and rough fabrics are at the core of Scandinavian home decor. This could be applied to workplaces, restaurants, shops and hotels too. It will give an approachable and informal vibe to the place and also a cool edge. 
Raw materials such as wood, cotton and linen are used for everything from furniture to accessories, from sheets to design objects. This includes lamps and chandeliers, best described as complementary addictions to a Scandinavian style house or space. Colors are mainly neutrals and pastels and natural shades of wood, fabric and metal. Simplicity is above any other feature: clear lines and soft edges create a perfect combination of minimal yet functional objects. 
Love for the nature
The Scandinavian style love for all things natural applies to recycled materials, too. Nothing can be wasted and everything will be given another life when its use has expired. This way mason jars become rustic vases; baskets are re-used as decor objects; wood is recycled to create new and lovely things. 
This philosophy of reducing waste and maximizing functionality is perfectly suited for Axolight, the Italian design light company with a soft spot for innovation. That's why an entire line is dedicated to recycled lamps. The first prototype of a recycled Jewel lamp was created on World Environment Day and encapsulates its values as well as the high-end design quality of Axolight's products. 
Another example of Scandinavian decor style is the series created by Finnish designer Timo Ripatti. His U-Light and U-Light Acoustic lamps are a wonderful mix of minimal style and functionality. These kinds of lamps, as well as his other masterpiece Cut, are suited for a modern Scandinavian home as well as a simple but luxurious hotel or an elegant shop. 
Why choose Scandinavian style for the workplace?
If a Scandinavian style house is perfectly suitable for little spaces and organized rooms, these features can be applied to workplaces too. A simple design light fixture is easier to clean, wastes little space in a cramped room and allows an airy and lightweight vibe to the place. 
In a hotel room, Scandinavian style is good for space optimization and a clean, neat organization. Furniture and light fixtures will be easily cleaned between one guest and the other's stay for optimal time management. Simple lines also give the illusion of a wider space, so they are perfect for a little hotel bedroom where everything has its place. 
The same goes for a house, an office or a shop: softness and raw materials make everyone feel at home while their simple linear design is perfect for space organization and a tidy layout. A modern Scandinavian house is the perfect inspiration for your next renovation project.