One of the most important aspects of hospitality interior design is selecting the correct hotel lobby lighting fixture. An oversized lamp could be the right choice for this location.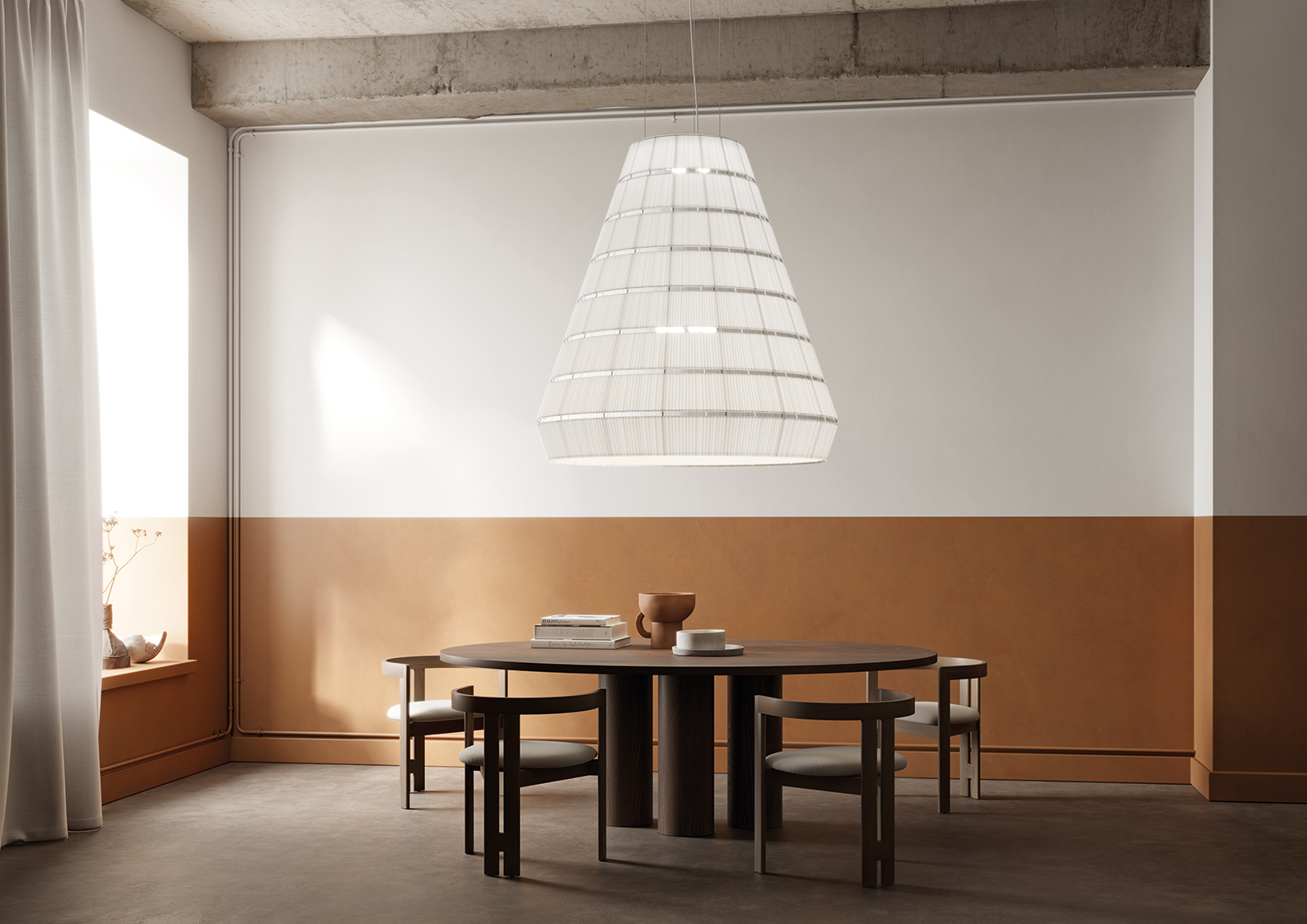 When you think about it, the lobby is the first place where guests are greeted. This is where individuals are welcomed warmly, where travelers meet and chat, and where meeting attendees can converse in a more relaxed setting than the conference room. This is the first location to curate if you want the hotel to be welcoming and luxurious.
This space should be perfectly illuminated to make every hospitality activity easy to do, while also creating the right ambiance for guests to feel at ease in the overall surroundings. The room will set the tone for the duration of their stay. As a result, selecting the proper oversized lamp for hotel lobby illumination is a critical decision.
How to select hospitality lighting fixtures
The need of providing a comfortable visual and acoustical environment is an important part of hospitality lighting. Each aspect works together to create the perfect atmosphere and put the guests at ease. This is especially crucial in public locations like the lobby.
In this area, wedding guests wait for the bride and groom to arrive; meeting attendees make small talk before conferences; and tourists meet people with whom they are compatible in order to make their stay more enjoyable. This is also where guests wait for breakfast, lunch, and supper to be served, as well as for their rooms to be ready, so elegance and comfort should always be present to make these waits more bearable.
Furthermore, because this is frequently the largest room in a hospitality setting, every detail counts in making it feel elegantly managed and refined. An oversized lamp is the ideal solution: modern pendant lights suspended from the ceiling fill the room with light and lovely designs.
Axolight solutions for hotel lobby lighting
With a focus on the perfect balance of beauty and usefulness, Axolight's designers are frequently faced with making an oversized lamp shade beautiful and capturing the attention of the guests without being too lavish. The right solutions are at hand when precious materials meet innovative design in LED light fixtures. 
Layers, one of the largest oversize lamp shades made by Manuel and Vanessa Vivian, contains examples of this great meeting. This suspended large lamp, in addition to the beauty of its geometric volume, is an acoustic solution that increases noise reduction inside the lobby by up to 47 percent. Skirt, the beautiful hanging solution for hotel lobby lighting design, is another sumptuous oversized lamp shade by the same creators. It adds movement and vibrant colors to the space while also reducing noise in the most congested areas of a hospitality business. Bell is another example of large dimensions and great design meeting an acoustic solution.
Suspended lights such as U-Light or Skin are perfectly matched with a minimalist atmosphere if you want to add a touch of contemporary style to your hospitality lighting options. Their clean and simple circular contours encase a led oversized lamp with enough of illumination power and all the elegance you require for your sophisticated hospitality activities.
Modular lights for hospitality lighting
Axolight's modular lamps are another option for adding a personal and lavish touch to a hotel lobby lighting. The Poses system gives the opportunity to create numerous geometric forms, enclose your establishment's logo, or write letters on both the ceiling and the walls. Pivot is another modular lamps collection from Axolight that lets you create different lighting compositions and spots using only one lighting source. 
Both modular systems can be tailored to your preferences and the overall architecture of the hotel. Several pendant lights may be linked to Pivot to create a personalized chandelier, while Poses' various pieces are available in a variety of colors that can be combined together.
Choose the best light fixture to showcase the hotel lobby. When guests check into your hotel, they will feel as if they have entered a new, more refined dimension of beauty and functionality.