Choosing the right ceiling led lights for bedroom is an extremely personal and intimate thing. Follow Axolight's ideas and solutions for a cozy space.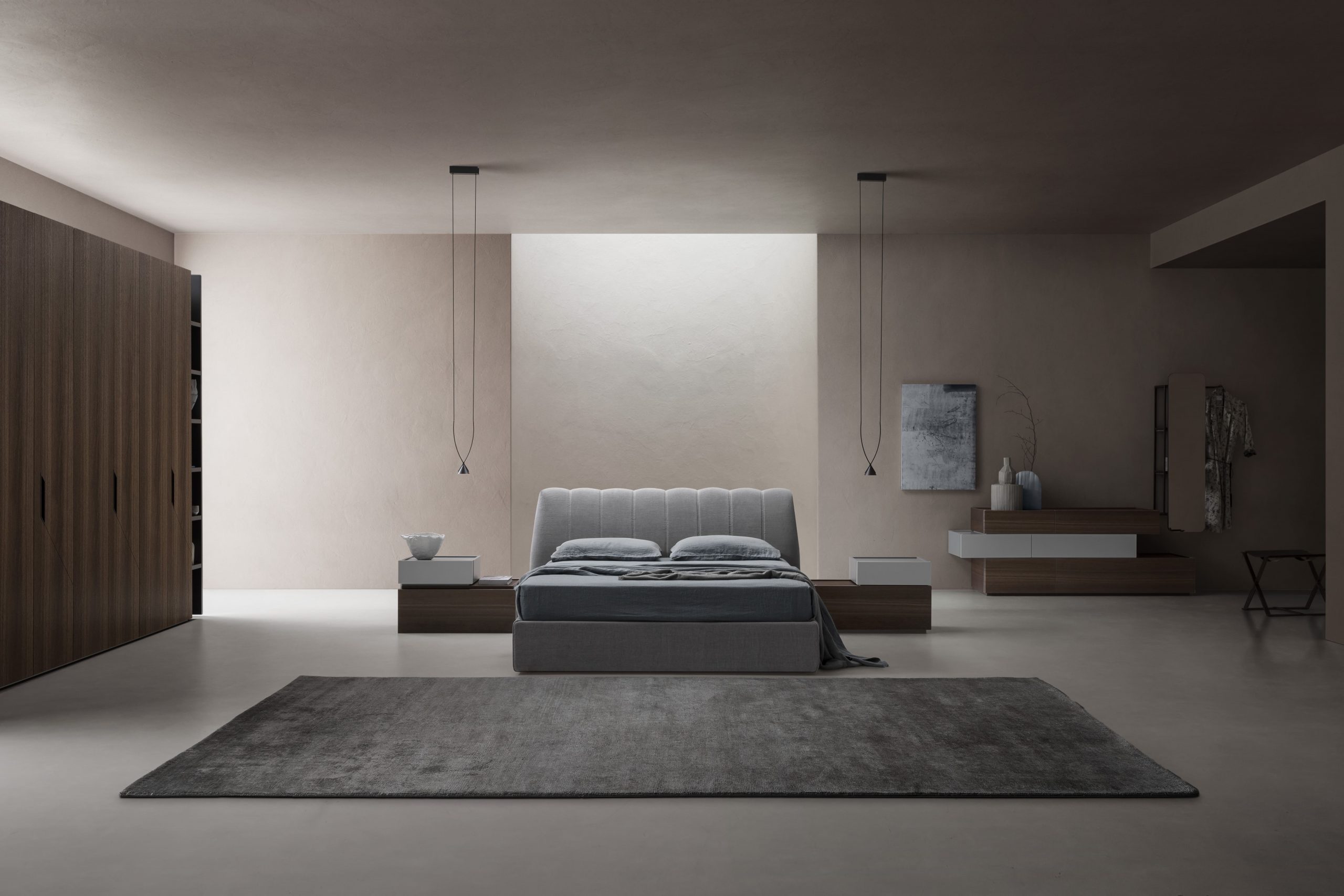 Your bedroom is a cozy and welcoming retreat, the place where all worries and troubles stay out and only positive vibes are allowed. Creating this exclusive place as a shelter, a lovely personal corner and a beautiful place to wake up into is easier with light fixtures and functional design on your side. 
Why choose led lights for bedroom ceiling? Because they are versatile, bright and welcoming, they will help you save money and energetic resources while also wrapping you in a warm embrace in your most personal room. You can go for different styles and lighting settings in order to create the perfect illumination for a romantic yet practical space. 
A starry ceiling over your bed
If the space is wide enough and your ceiling allows a little work, a constellation of led integrated lamps is the perfect choice. You don't need task lights in this room but a diffused and comfortable atmosphere where getting asleep and waking up will be a pleasure. Create your personal starry sky with a series of led spotlights and arrange them in beautiful compositions through the modular elements of Pivot by Axolight. 
You can also distribute little sources of led lights on the surface and walls of your room with table and floor lamps that will embrace the romantic setting. Choose small sized lamps like Ego and Dodot to arrange in the darkest corners and loveliest spaces to light the entire room up. This is perfect for giving an accent to particular design pieces, portraits or modern furniture elements in a room. 
Led lights for bedroom ceiling: choose a single piece
For creating a show-stopping effect when entering your own room, ceiling led lights for the bedroom can be encapsulated in big, sculpture-like chandeliers. This is the case with Cloudy, a magical sculpture fluctuating through space to give your room a fairytale edge. A more refined and classic vibe is the one given by Fairy, a sparkling kaleidoscopic chandelier for an elegant room. 
Modern flush mount ceiling lights are another solution that will take up little space while still giving you that extravagant feeling. Think about a series of circular led lights for bedroom ceiling, arranged in contemporary and abstract patterns to create a piece of art in your room: it's the feel of U-Light, to be installed on the ceiling or the wall for a theatrical effect. 
Lighting design should be perfectly matched with everything else about your home decor, so choose carefully the statement piece for your bedroom's ceiling. A modern, industrial style goes hand in hand with metallic textures and minimalistic shapes like the Virtus model. 
Match ceiling led lights for bedroom to other lamps
If your aim is to create a sleek and contemporary style that will welcome you in your bedroom with grace, choosing complimentary pieces is the right choice. Most of Axolight's lines include matching ceiling lights, table lamps for your bedside tables and floor lamps, to be positioned where the room gets darker. 
Think about a series like Orchid, a versatile design that can be declined in table lamps, floor pieces and ceiling led lights for a bedroom that will be organized and stylish. Kwic is another example of beauty and function designed to illuminate everything in your bedroom. All you need is a clear idea of what vibe you want to get when entering the bedroom, in order to be immersed in a wonderful light coming from above.