Lighting design is one of the most important elements in the decoration of a living space; this is why the choice of the correct indoor lighting must balance functionality, style and trends.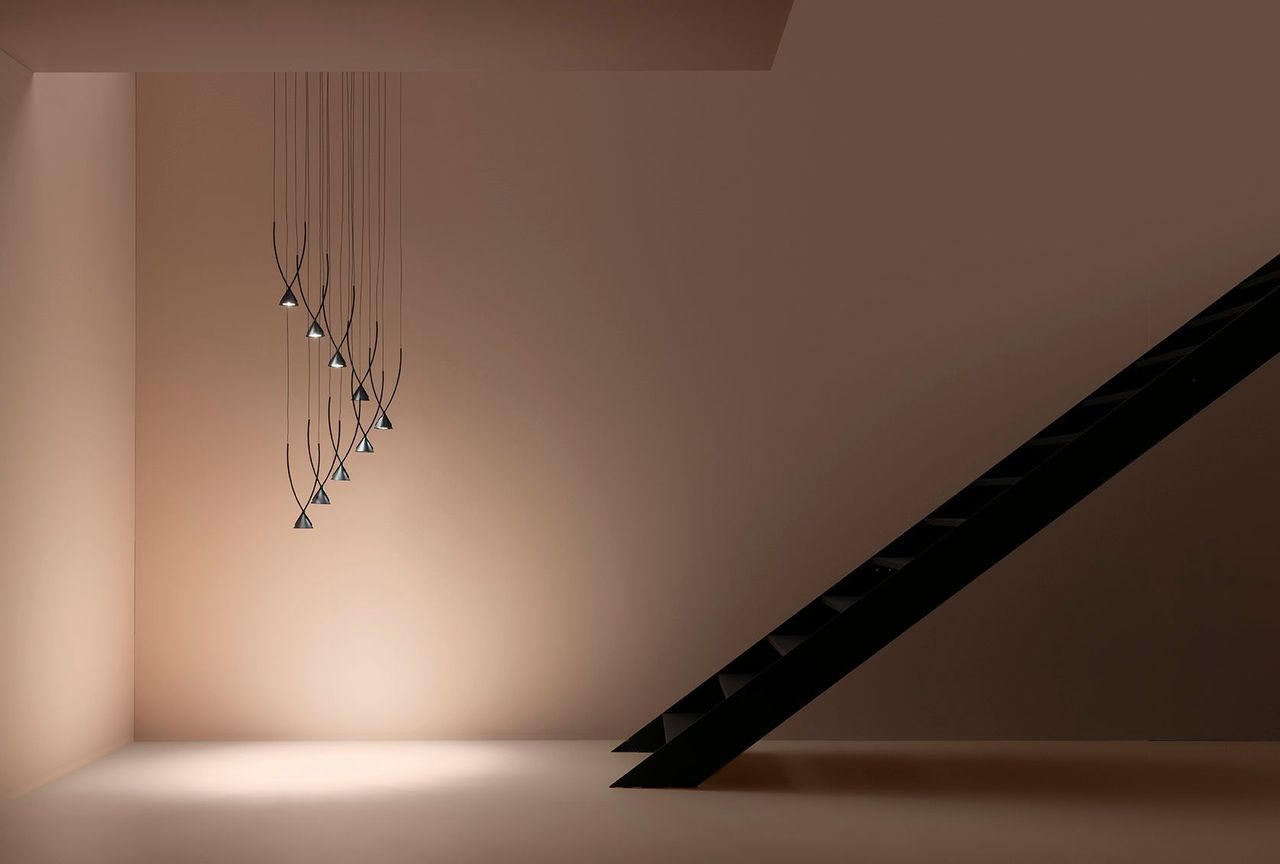 After the challenging year we all went through, conquering back spaces is a priority. Making your house functional and welcoming, but also perfectly aligned with the personal taste of the inhabitants and the "new normal", these are all strongly perceived needs.
For this reason, the keywords are minimalism and sustainability. In a year during which our homes have become the place where we spend most of our time, indoor lighting should truly reflect our values. 
There is no doubt that less is more has become a motto applied to interior décor, as well as to the choice of lamps and lighting fixtures. The Liaison collection, with its simple and minimal design, certainly is going in that direction. More organized areas, a precise subdivision of spaces and the least possible encumbrance are all must-haves for a smart home. Obviously, energy efficiency is also another important parameter, therefore integrated LED light fixtures are certainly a winning choice.
Another focus of the season is a renewed passion for vintage atmosphere. The year we spent in forced isolation has made us nostalgic and willing to recreate the world of our young years, or the golden age that we all long to live again. As a consequence, also in interior lighting, we observe a return to the roaring 60s or 70s, with the economic and creative boom which involved Italy and the whole world. The final result is that we all want to feel more authentic, more aware of the surrounding environment, more conscious about our choices.
Axolight proposals for interior decoration
Style and design are in the first place among the Axolight ideas for indoor lighting. Every light fixture used to define a space, also needs to fill it with stylish and elevated details which will ensure a contemporary touch to the environment.
Fabric lamps are particularly well-suited for this purpose. For example, the Bell collection has a fabric lampshade which will influence the ambience of the whole room, thanks to the broad availability of color options. In this case, we are using color tones to define and give a character to space, creating a harmonious dialogue between lighting and the other décor objects. Another option is Cloudy, the pendant light which looks like a puffy cloud suspended from the ceiling, immediately suggesting lightness, romance and a dream with eyes wide open.
The interior design lighting proposed by Axolight is following the trends of 2021 which is dedicated to minimalism. Volumes become sculptural, defined, geometrical, all masterfully balanced in Italian Design Modern Light Fixtures with a minimal design. Even colors are suggesting simplicity: pure white, lighting our fixtures with immaculate glares, matt black, perfect in its dark elegance. Black and white, light and shadows are dancing together in a lighting design capable of completely renovating the home environment where we are spending so much time. The Pantone colors of the year, grey and yellow in its brightest shade, are also concurring at creating orderly spaces, dominated by a chromatic cleanness, but also adding a few color touches.
Sustainability is a choice for materials, as well as indoor lighting fixtures. The clever adoption of recycled materials is one founding principle of the newest Axolight collections like Jewel, in which minimalism and harmony reach higher levels of refinement. Additionally, the use of integrated LED lighting source for indoor pendants, floor lamps and wall sconces, allows to reduce the environmental impact and the overall energy consumption with no need to compromise on the elevated taste and visual impact of the design décor element.
The harmony of interior lighting
We have been discussing trends, colors, and most popular materials in designer interior lighting, but the most important factor of all, when it comes to defining lighting in a house or a workplace, is harmony.
These are the places where we spend our active part of the day, more and more often in smart working mode. These are places where we share memorable family experiences, we are bonding with others or we find a safe haven of self-dedicated time. All this requires harmony in colors, in shapes, in the environments we live in.
The creation of a warm and welcoming space, which includes the choice of the right illumination, certainly concurs at creating the right atmosphere for each one of these precious moments. The perfect balance between aesthetics and functionality, design and user experience, these are all ingredients of the lighting proposals from Axolight, with numerous collections which can be fitting with each style and personality.
Selecting designer lamps and fixtures for your personal or shared spaces means leaving a clear mark of your personality; making a space unique, shaping lights and shadows, shapes and lines, colors and volumes, in a word, making it truly yours.