If the kitchen is the heart of your home, kitchen island lighting should keep it beating. Learn how to highlight this special place.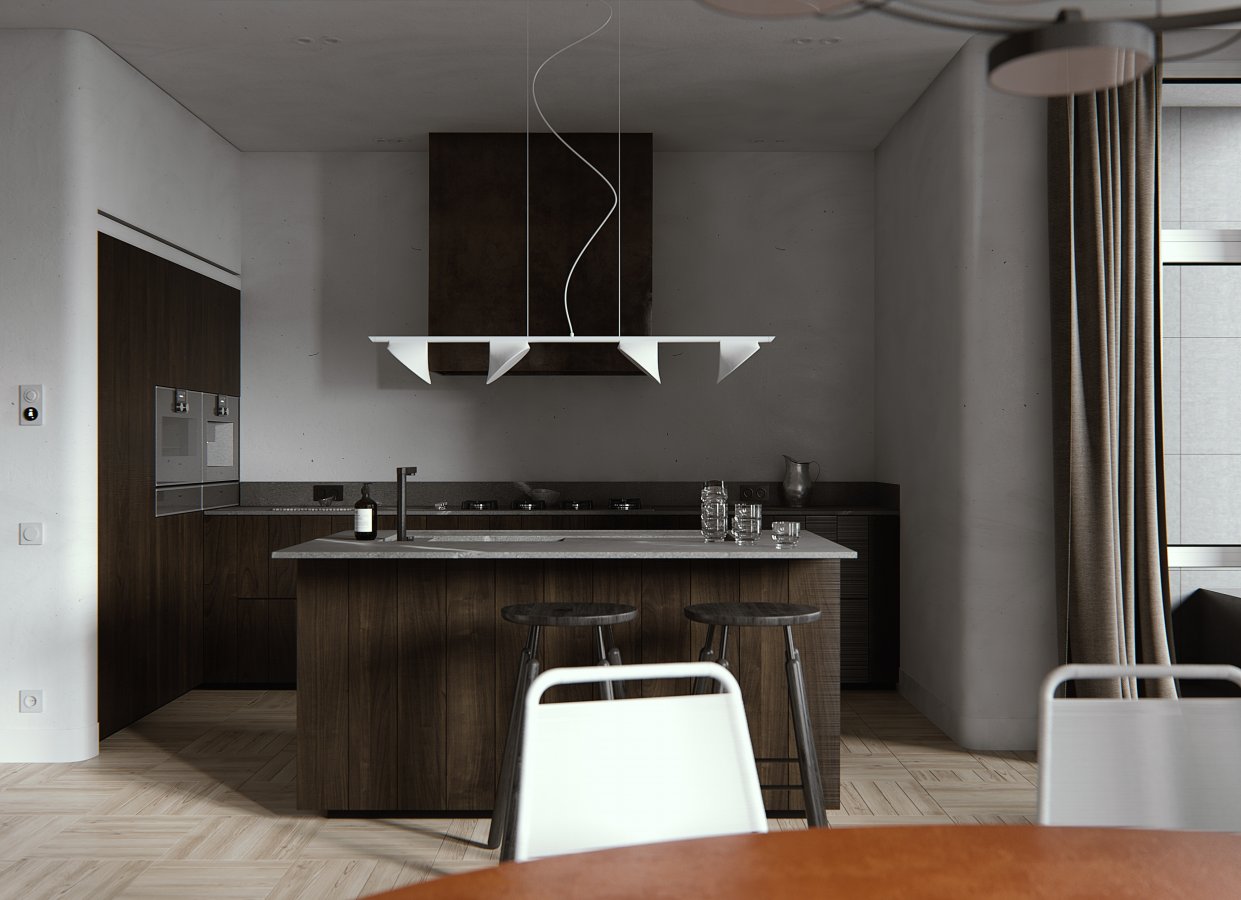 This is where you dedicate time to your passion for home cooked meals and delicious cakes. The shiny surface where you start your day eating breakfast and spend time with your loved ones. So the best kitchen island lighting ideas should keep it vibrant and lovely, cozy and functional.
Axolight has different solutions for your everyday needs such as how to choose the right lights over kitchen island in order to create the right atmosphere in your house. Follow these tips and tricks to renovate your home without spending a lot of money: sometimes you just need the right light fixtures. 
The importance of the right light
A perfect kitchen island lighting is at the core of every renovation scheme: you will need a sharp and focused lamp for cooking and preparing lunches and a warm, welcoming environment for whispering secrets and telling stories in front of a home-cooked meal. Kitchen island pendant lighting sounds perfect, doesn't it?
Depending on your overall decor style, you can choose different light shades and chandeliers, track lights or diffused lighting to perfectly illuminate this space. For instance, try one or two large modern pendant lights. The four-lights Orchid model is a wonderful creation mixing design and function. They fill up the space around your kitchen while also providing diffused lighting and a cheerful atmosphere with simple yet lovely shapes. 
For a more sleek industrial style go for glass shapes and clear surfaces such as Spillray or U-light. They will give a contemporary edge to your kitchen island lighting set up, perfect to be paired up with minimalistic furniture and a futuristic decor. 
Multiple lights over kitchen island
If your cooking space is quite large, you will need to light it up completely and avoid shadows. A series of little pendant lights over the kitchen island should do the trick. Choose small sized lamps with a clean and linear design such as Urban and Urban Mini by Axolight. With a minimalistic style and a bright led operated light beam, they will perfectly set up your cooking surface. 
Another interesting solution is using a big and geometrical chandelier that will provide lights over the whole kitchen island, for instance Shatter. It will be gorgeously illuminated and interestingly decorated without much fuss. The same goes for a series of led spotlights all over the kitchen island area like Axolight's Dodot. Try different solutions before setting for the one you will really love to walk into your kitchen to. 
Make it spectacular
If extravagant and unexpected design is your favorite, you will love unique kitchen island lighting ideas. Go for bright colors or completely clear glass lamps, bizarre materials and weird shapes. A series of spotlights combined in thousands of different patterns like Pivot will be your favorite accent piece in the kitchen. 
Or you can even go the extreme route with different design light fixtures to highlight different areas of the room. For instance, pendant lights over the kitchen island and wall sconces in the corners. A large chandelier over the lunch table and contemporary, led operated lamps on the kitchen counter. You can mix it up as you like, keeping beauty and function in mind. 
Bold metallic features and more traditional textile lampshades can go together for a unique home decor. Choose your style and stick with it or change it as many times as you want. This is your kingdom, that part of the house where guests feel like family and loved ones feel cuddled and showered with affection. Make it your own with a customized kitchen island lighting set up.