Noise reduction is more and more important in different areas, especially in workspaces. Creating a pleasant environment is possible using designer objects that combine beauty and functionality.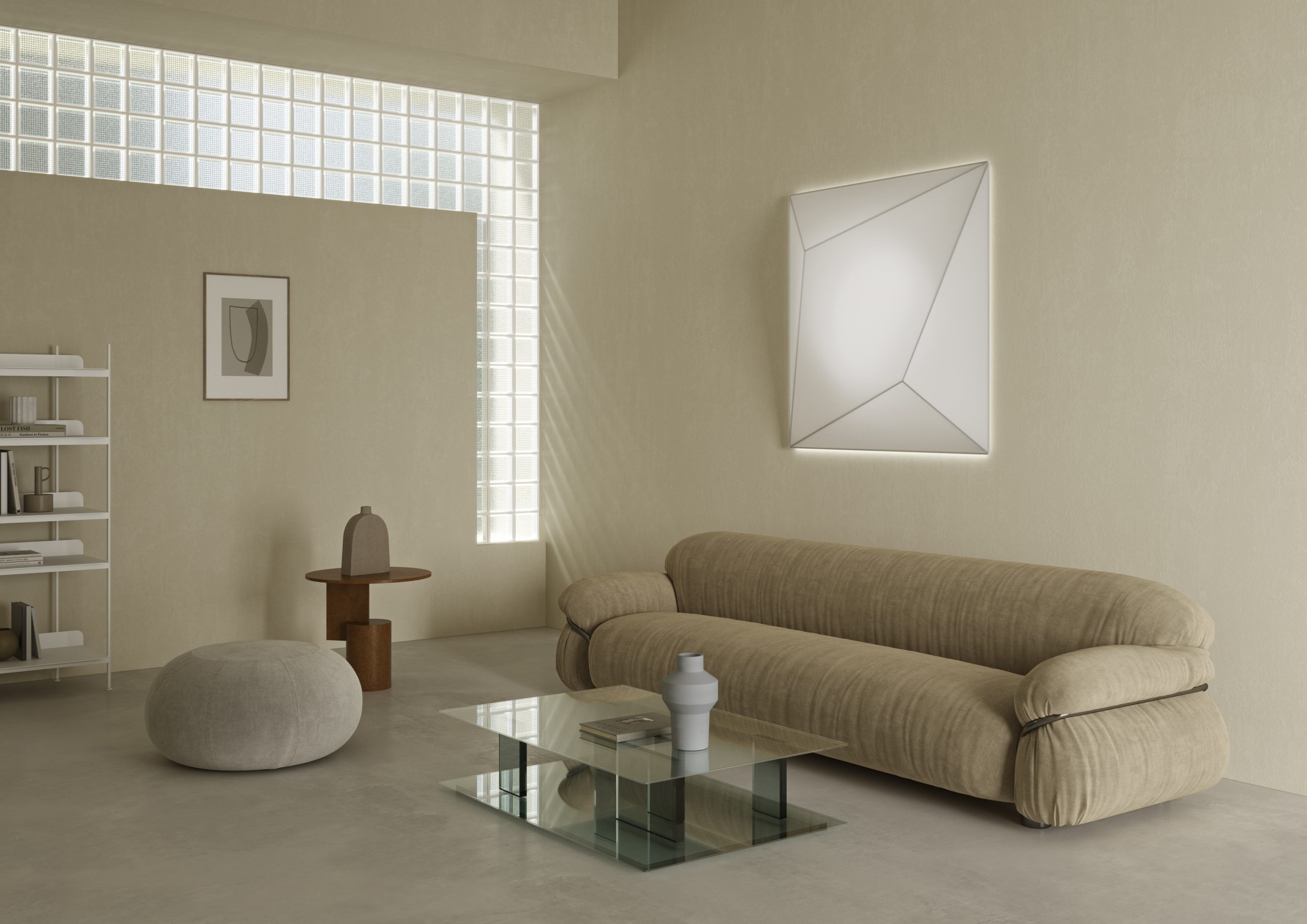 Different studies by the WHO, World Health Organization have agreed that excessive noise can cause various health problems, damage workplace productivity and also affects social behavior. The psycho-physical wellbeing of the individual is what architecture and design should strive for in order to create human-centered environments. In this sense, acoustic comfort is a fundamental aspect. Thus, noise reduction in a room becomes crucial.
Noise reduction is usually achieved by adding noise reduction panels, fabric curtains or paintings, but nowadays more and more architects choose to combine acoustic and visual comfort by adding acousting lighting to their projects. For instance, using Italian design modern light fixtures with sound absorbing qualities.
Noise reduction in a room with design elements
Workplaces are often charged with unwanted noise. That is why noise reduction is very important in order to achieve better levels of concentration. Noise reduction also remarkably improves productivity. This is why it's important to maintain this aspect in mind when designing a shared office space, but also a restaurant, a hotel hall or other places of hospitality.
You may find sound absorbing qualities in these design objects: 
Curtains.

Some fabrics have sound-absorbing qualities and are able to improve the sound insulation of a room by muffling the unwanted noises. Rich and thick materials, specially made for this purpose, allow you to have sumptuous and aesthetically refined curtains and simultaneously reduce the reverberation of noises inside the space.

Paintings.

Objects hung on the walls like paintings or art pieces made of sound-absorbing fabric may help absorb the reverberation of the sounds and reduce the buildup of harsh noise. They are especially useful if the walls are very thin. Elegant geometric solutions, bright colors and refined prints make these pieces of art a clever  solution to the question

How to make a restaurant or a hotel hall more comfortable

?

Acoustic lamps.

An intelligent and aesthetically pleasing solution on how to reduce noise? Lamps with sound-absorbing qualities are the optimal choice. In a single object you'll find the beauty of a designer piece, the practicality of perfect light intensity and the added factor of noise reduction. Quality lighting and acoustic comfort are very important for productivity and overall well being. That is why acoustic lamps are the optimal choice when designing a hospitality project or an office space.
Noise reduction with Axolight's lamps
After a vast study of sound-absorbing materials and LED technologies Axolight has developed 7 collections with sound-absorbing properties.The minimalist design of the iconic U-Light can reduce noise significantly through a 25 mm noise reduction panel. In its wall and pendant versions, this model by Timo Ripatti is perfect for a shared office space with modern vibes or a minimalist feel. Ukiyo is the acoustic lighting solution designed by Manuel and Vanessa Vivian with geometric lines and a particular attention to decor trends. The three-dimensional shape of this lamp helps in room soundproofing up to 25%. It can be used singularly or more lamps can be used to create a lighting composition on the wall or ceiling, enhancing the noise reduction and lighting performance. 
Skirt, Velvet and Bell have the largest sound-absorbing fabric lampshades. Their size and the nuances of the fabrics make these lamps the main element of a hospitality environment, such as a wide hotel room or an elegant restaurant hall. Layers' extra volume provides those spaces with up to 47% noise reduction. Axolight believes that one of the most interesting innovations for a design aimed at improving people's wellbeing is the combination of visual comfort and acoustic comfort in acoustic lamps. This aspect should always be considered when designing a space or starting a renovation project.