Their bedroom is a place of dreaming and splendor, where magic happens and tantrums too.
Learn how to choose the kids' room light fixture to spark their imagination.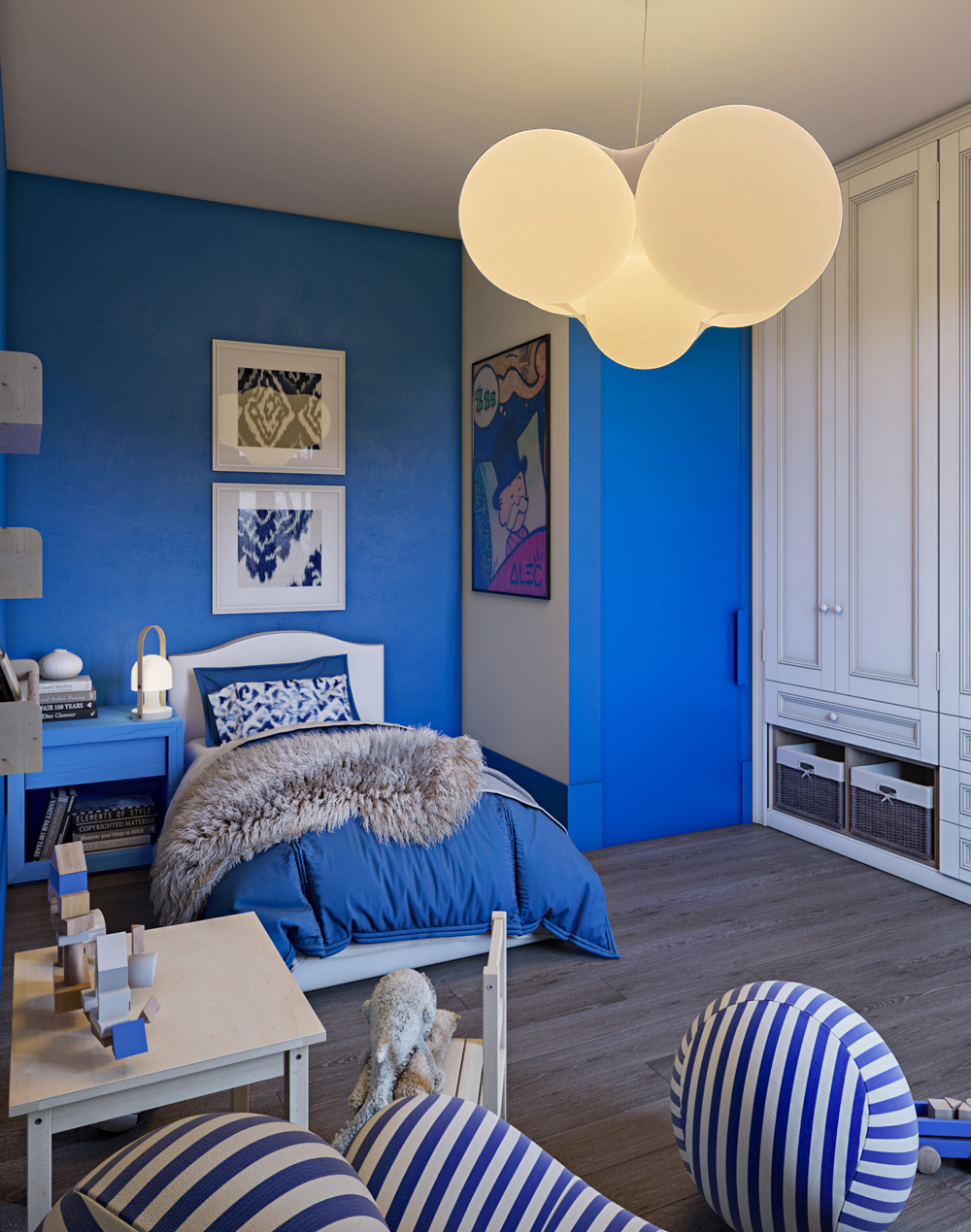 When you are a kid, your bedroom is your kingdom. That special place where you rule and your imagination runs wild. But it's also the space for sleeping, studying and relaxing. Parents have the very peculiar task of creating the perfect atmosphere for their kids' room, even in the details like light fixtures. 
Axolight helps you choose the perfect kids' bedroom light that will inspire concentration and focus during homework hours, spark their imagination while playing and help them fall asleep at night. 
A magic atmosphere for playing and dreaming
Single and modern pendant lights are perfect for this room. Their diffused light illuminates everything in the room, from toys to school books, while also inspiring their dreams and bringing fantasies to life. The perfect ceiling lamp for this purpose is Cloudy by Dima Loginoff. This is one of the most wonderful Italian design modern light fixtures, with a special shape designed for your kids' bedroom. 
Airy, fluctuating spheres wrapped in a translucent elastic fabric give the sense of wonder and joy of a cloud moving through the ceiling, while the luminous led light fixture provides enough brightness for playing with real and imaginary friends. The children will create magical realms and daring adventures both in their imagination and in reality, feeling like they live between the clouds. Led lights for kids' rooms are perfect because of their bright natural and diffused beam of light that embrace everything in the room and gives a magical vibe to each furniture piece. 
The importance of the right kids room light for studying
When doing their homework, children and teenagers alike need to focus and be concentrated on the task at hand. A good way to help them while also decorating the room is choosing a modern table lamp such as Orchid. This small sized lamp is perfect for a little desk in the kids' room: its beautiful design is reminiscent of the flower and its intense glow is perfect for reading and writing. 
Also remember that shapes and patterns are crucial in developing your children's aesthetic and sense of wonder: a stem and bud in bright colors will help them find beauty everywhere. Led light fixtures are also good for the environment and for your electrical bill too. You know they will forget to turn the lights off more often than not!
Kids' room lights for a teenager
While they grow into adolescence, children tend to assert their own sense of style. This is extremely important to shape their personal identity, so let them choose their favourite home decor, especially when it comes to kids' room light fixture. 
Versatile and colorful wall sconces like Muse by Axolight are a great way to let them experiment with shapes and colors. Their oriental style is best suited for a teenager's room and energetic colors will help them find their favorite vibe. Blue, Yellow, red, orange, multicolor and more are the color choices by designer Sandro Santantonio for these gorgeous kids' room lights. 
Manto could be a right choice too. Its three elements can be combined in different shapes to set the mood through led lights for the kids' room. A sphere, a cylindrical body and a circle of elastic fabric create a more intense or diffused light in the room and can be placed in different positions based on the kid's preference. 
What else does your kids' room light need?
Obviously, choosing the right kids' room light fixture is just a fraction of creating the right atmosphere in their special place. Let them assert their taste and choose something personal for the room, while also being sure that they receive enough natural light and relaxing silence at night. 
You can achieve this last detail with acoustic lighting solutions from Axolight's catalogue: they will absorb sounds and noises and give bright lighting design to the kids' room. Dimmable led lamps are another great kids' room light solution for changing the intensity and shifting the mood according to the children's needs and habits.