When choosing a
modern crystal pendant light
there are some important factors to be considered, all concurring to the same goal: creating a perfect harmony with the home decoration.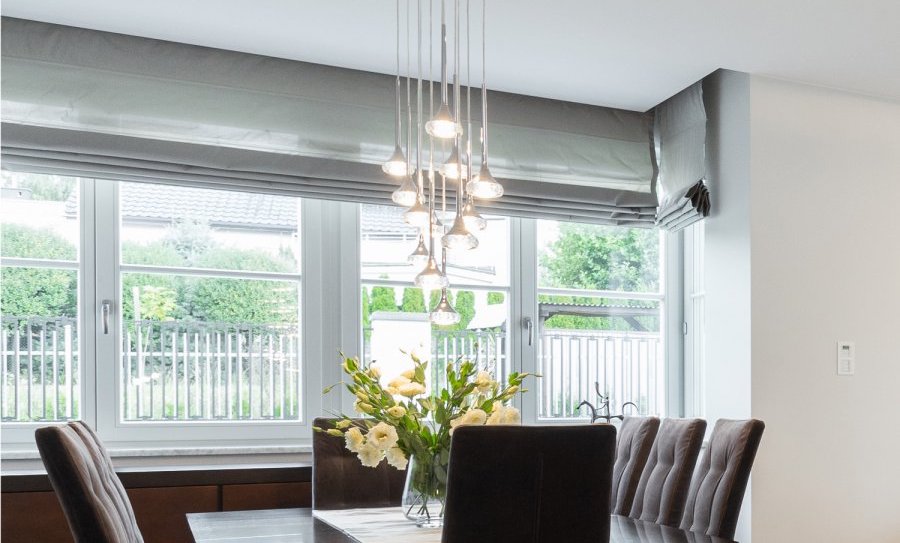 As a matter of fact, a crystal pendant represents a decorative element and, in this role, it certainly must be coordinated with the style of the house.
In addition to being functional, this precious object fulfills the task of decorating and adding value to a room, therefore it must be carefully selected. Here are some advices on choosing a modern crystal pendant.
Modern crystal pendants to decorate with elegance and good taste
Refined and elegant, modern crystal pendants are ideal to enrich living spaces and add a touch of unmistakable class. Differently from the classic pendants, the modern ones have a refined style, are technologically advanced and perfectly suited to exquisitely organize residential spaces without renouncing to a touch of originality.
These lighting products are distinguishable for the excellence in materials used to craft them: transparent or colored crystals, coupled with steel or metal frames.
The combination of these elements turns the lamps into extremely scenic objects, producing incredible visual effects which will put them in the spotlight of each space. Easily adaptable to every kind of room, especially bedrooms and living rooms, crystal pendants contribute to making living spaces warmer, more welcoming and, obviously, more precious.
The wide availability of shapes, colors and dimensions allows to fulfill the most diverse needs. Crystal pendants lights can be circular, rectangular or with particular shapes; different shapes can be combined with transparent or colored elements to match any design inspiration. Additionally, this kind of lamps comes in different sizes, another aspect to be considered in relation of the available space.
Modern crystal lamps are extremely versatile, perfectly blending functionality and aesthetic fascination in a single design element. They are able to confer a really elevated touch to a room and are easy to match not just with a modern style, but also with any other style. 
By choosing adequate colors and models, crystal lamps can harmoniously become a decorative element in a room with traditional style, slightly tending to classic, and are certainly the ideal choice for contemporary or industrial decors.
What to consider in the choice?
Prior to choosing, it is necessary to evaluate the correct number of lights, considering the application space which could be a bedroom, a living room, a corridor or even commercial and hospitality spaces.
Ceiling's height must be taken into account: if it is too low, we will have to exclude large size pendants with particular shapes. We will also need to consider if there are other light sources in the same room, or if the modern crystal pendant lamp will be the main lighting source.
In this latter case, it will be necessary to calculate in detail the light intensity as a function of the available space, to make sure we achieve a proper lighting. The color of the crystal pendant lamp is important too, considering that bright and transparent colors will enhance to light intensity, reflecting it with shiny glares.
However, you will be able to find also modern pendants masterfully manufactured with colorful crystals, an option more in line with the most actual design trends and whose colors can even be customized.
Some ideas to choose the right lamp
If correctly selected, modern crystal pendants lights can create evocative contrasts, adding a touch of luxury and magic to architectural spaces.
Axolight's creation are mainly originated from an inspiration and cleverly combine design and creativity, resulting in a wonderful interpretation of the modern living needs. Among the modern crystal pendants, we find Fairy, a collection which offers spectacular creations with transparent, amber and smoked grey colors.
A true wonder is the circular Fairy pendant light, with its unique design boasting 18 crystal lights mounted on a chromed aluminum frame. The aluminum is reflected on the crystal facets creating dynamic reflections and breathtaking glares in the room: it is truly impossible not being captured at first sight from this amazing pendant!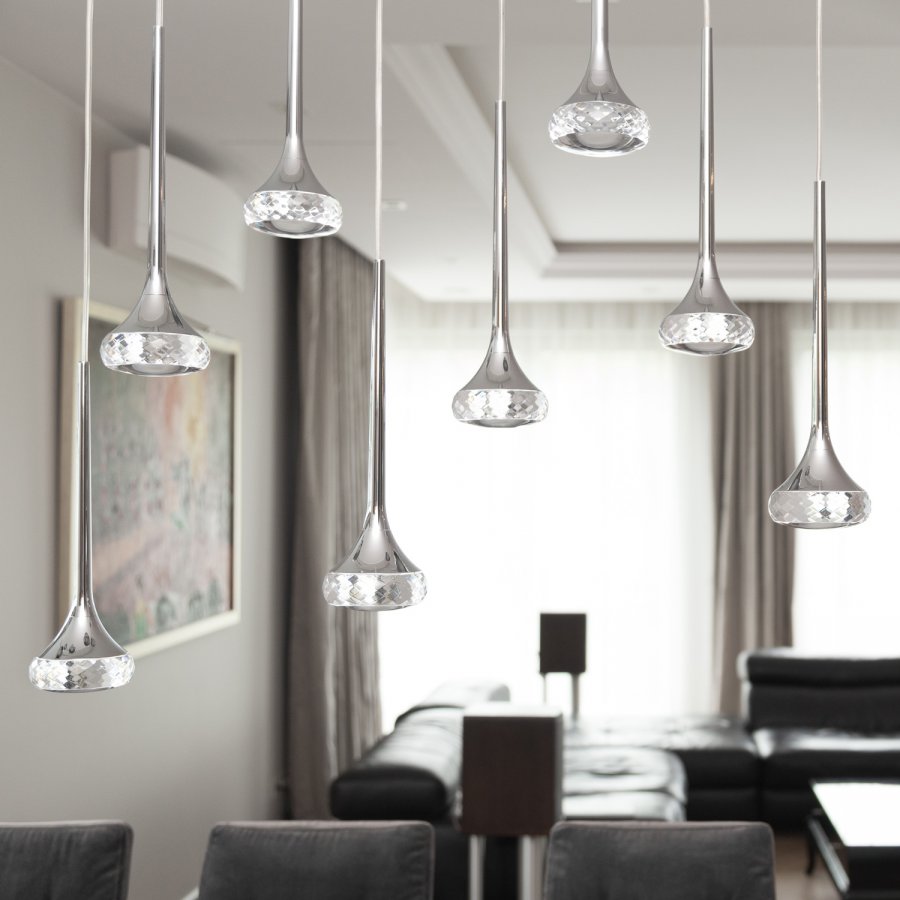 In the same product line, we can find also a 12 lights pendant, this time with a rectangular frame of chromed aluminum, from which the beautiful crystals are hanging with alternate lengths. This can be an ideal solution to illuminate a table and can be complemented with wall sconces from the same family.
Another fantastic product is the single Fairy crystal pendant light, once again with a chromed aluminum structure, ideal solution to ensure the correct illumination even on a small restaurant or hotel table. Highly decorative, this single pendant can be used multiple times to create patterns, resulting in a scenic effect of sure impact.
On the Axolight website you will find a wide selection of white lamps, modern black lamps, glass lamps and other lighting products which can certainly fulfill even the most elevated needs.
How to clean a crystal lamp?
Here is a very simple and effective way: you just need to prepare a solution of warm water, neutral soap and white vinegar (vinegar will make the surface more lucid and smoother); otherwise you can find on the market many specific products to clean a crystal lamp.