Sometimes it's all in the details:
changing a light fixture can dramatically improve your home decor
, creating an entire new atmosphere. Discover the new modular system by Axolight!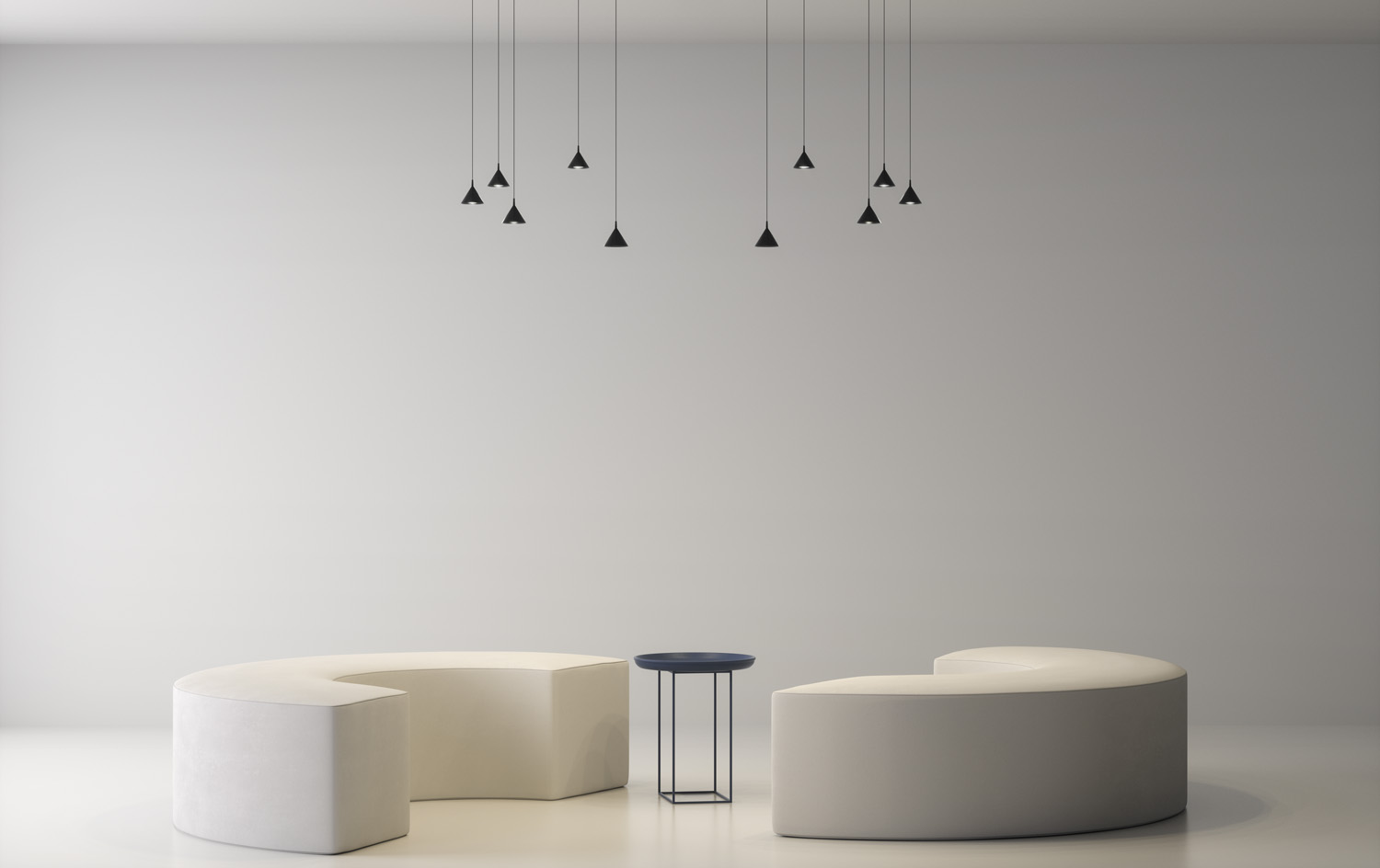 Can the mood and general vibe of a room be different without long and exhausting work that turn your home into a construction site? Yes, it can. You just need to learn how to change a light fixture to improve your home decor in a simple swift movement. Lighting design is a great way to shift a space from boring to wonderful, from classical to innovative. The newest of Italian design modern light fixtures does just that. 
A system of modular and modern pendant lights is perfect to add a little dazzle to your room, be it a living room, an open space or the main hallway. With Pivot, the wonderful modular system by designer Ryosuke Fukusada, you'll learn how to change a ceiling light fixture in a swift and easy way. 
How Pivot changed the entire lighting design
This extremely powerful and customizable series of modern flush mount ceiling lights is clearly inspired by asian culture and design. The single spotlights are reminiscent of Japanese hishaku, with little led lamps to illuminate every room. The small cylinders are connected through a pivoting ring and tubular metal strings that can be arranged in different ways. 
You can draw constellations on your ceiling, write a letter, form shapes and patterns that will catch the eye of family members and guests alike. The most important thing is that you can change your lights arrangement anytime you want. This way, creativity and imagination are at the center of your home decor and your house truly reflects your mood and personality. 
Changing a light fixture has never been this easy
In addition to changing the arrangement of your spotlights, Pivot also gives you the unique opportunity to completely change the design of your pendant lights. In fact, it can be installed as a modular suspension system. It's been designed to be compatible with four different suspended lamps by Axolight, so that you can change them and create a new chandelier. 
Every pendant light gives a completely different style and charm to the room, so that you can pair up your ceiling lamps with your mood and style. This way, renovating a room or an entire home is easy and entertaining: a lovely game you can play on the ceiling drawing different shapes, patterns and customized design pieces. 
How to change a hanging light fixture
Four different pendant lights by Axolight are compatible with Pivot: Jewel Mono, Liaison, Virtus and Urban. Each of them gives different vibes to a room, be it modern, industrial chic or extremely elegant. 
Designed by Studio Yonoh, Jewel Mono is the perfect union of simplicity and elegance. A perfect cone in rich colors (gold, grey and black), projects its light in an elegant, dazzling beam that will illuminate a room in a minimalist style. Liaison by Italian designer Sara Moroni is a pinnacle of shape and function. Rounded figures can be combined in circles, spheres and cylinders hanging with a perfect led light fixture that gives a chic vibe to the room. 
If you are an industrial style lover, Virtus is the perfect pendant light for you. The series of tubular pieces designed by Manuel and Vanessa Vivian is simple yet charming with its stroke of gracious light. Finally, if post-industrial aesthetic is your vibe, Urban is the perfect white lamp to combine with Pivot. Dima Loginoff designed it in a compact and geometrical shape. 
Change a light fixture completely
If simple and colorful are your favorite words, Float is the right line by Mario Alessiani for Axolight. Its simple design is clearly inspired by children's toys and floats and its colors are rich rose pastels and concrete nuances of green and blue. You can use it as a pendant light but also as a modern table lamp. Or maybe wall sconces are the perfect solution.
Float is easy to install and compatible with most steel pedals, bottles and other supports. This way you will discover how to change a light fixture to improve your home decor with just one simple element and a million different combinations.