Searching for new interior home decor ideas? We got you covered. This will be the year of clear glass lamps for more than one reason.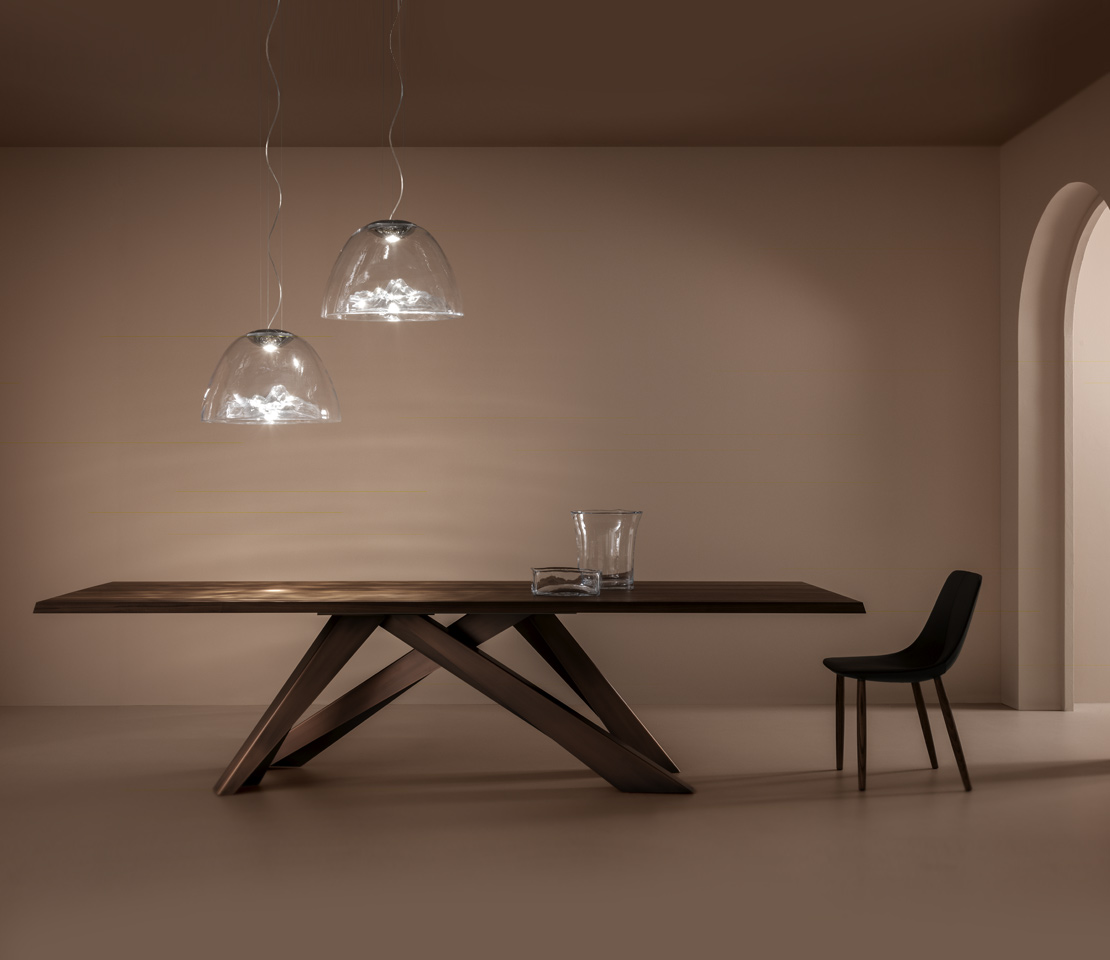 Just like fashion, your choices in home interior decor is a declaration of your own personal style. Being it for your private house or a business place, choosing the right Italian design modern light fixtures will act as a personality vessel to tell your story and your taste. 
This is why, if you are renovating a home or you are in search of a statement piece to brighten it up, you should follow 2022's trends in home interior decor. Ready to explore the most precious one?
Clear glass lamps for all styles
If your choices in home interior decor are minimalistic and simple, clear glass lamps are perfect for you, especially this year which has been deemed "Year of Glass" by many manufacturers and artists' associations. The heavenly, poetic atmosphere created by this kind of lampshades is unique. You can go for a magical fairy vibe or a simple and clean one: either way, glass is the perfect material. 
Take Spillray by Manuel and Vanessa Vivian. In this model of wall sconces and pendant lights, the purity of glass encapsulates a lightbulb in a soft and lovely embrace. This way the light is diffused in the whole place with a candle-like quality while the room maintains its simplicity. 
On the other end of the spectrum, Fairy is the most extravagant, multifaceted clear glass lamp by Axolight. Designed by the same couple of Italian designers, it creates a wonderful sparkling atmosphere taking advantage of the glittering quality of the same material. 
Sculpture-like clear glass lamps
Glass is a very versatile material because of its see-through qualities. Those allowed Dima Loginoff to create the show-stopping Mountain View. This pendant light is a glass chandelier with literally a mountain sculpted inside it. A sculpture inside a sculpture, it gives the space an art gallery vibe and shows off your eclectic personality.
It can be used as a statement piece in an otherwise simple space, or multiplied in several items to create a winter wonderland home interior decor. Choose this chandelier to highlight a mountain abode, an Alpine hotel or a place for snow lovers all year round.
 Another of Axolight's wonderful sculptures is Manto by Davide Besozzi: a glass globe suspended in elastic fabric. Globes and spheres, after all, are another important element of 2022's decor trends. 
Glass lamp shades: colorful pieces of design
If you want a truly spectacular interior home decor idea, a colorful piece of glass is the perfect choice. Especially if it's big, bright and beautiful like most of Axolight glass lights. Avir is the most important example of this eclectic style by the Italian light design company. 
You can go for clear glass lamps and take advantage of the soft sparkle, or choose a colorful piece and completely change the game. A cascade of red festoons in glittering glass drops from the ceiling in order to create a magical vibe, while the tea glass lamp shades are perfect for a sophisticated look. In order to increase the wow-effect of these ceiling lights, the chrome leaf finishing is the final touch for a truly special chandelier. 
How to highlight the transparency
The piece of home interior decor you choose is as important as the light bulb you put inside. Go for LED lights for a bright and sustainable illumination that will reduce your energy consumption. 
If a lovely atmosphere is what you are looking for, dimmable LED lamps are even better. A perfect combination of function and beauty, they allow you to increase and decrease the intensity of illumination in every space. Paired up with glass lamp shades, they will make your ceiling shine bright like a diamond or be romantic and welcoming, depending on the occasion and the mood.