A particular lamp, original and exclusive, is undoubtedly the ideal choice to illuminate and, at the same time, add a classy touch to the bedroom which, by definition, is the most intimate room in a house.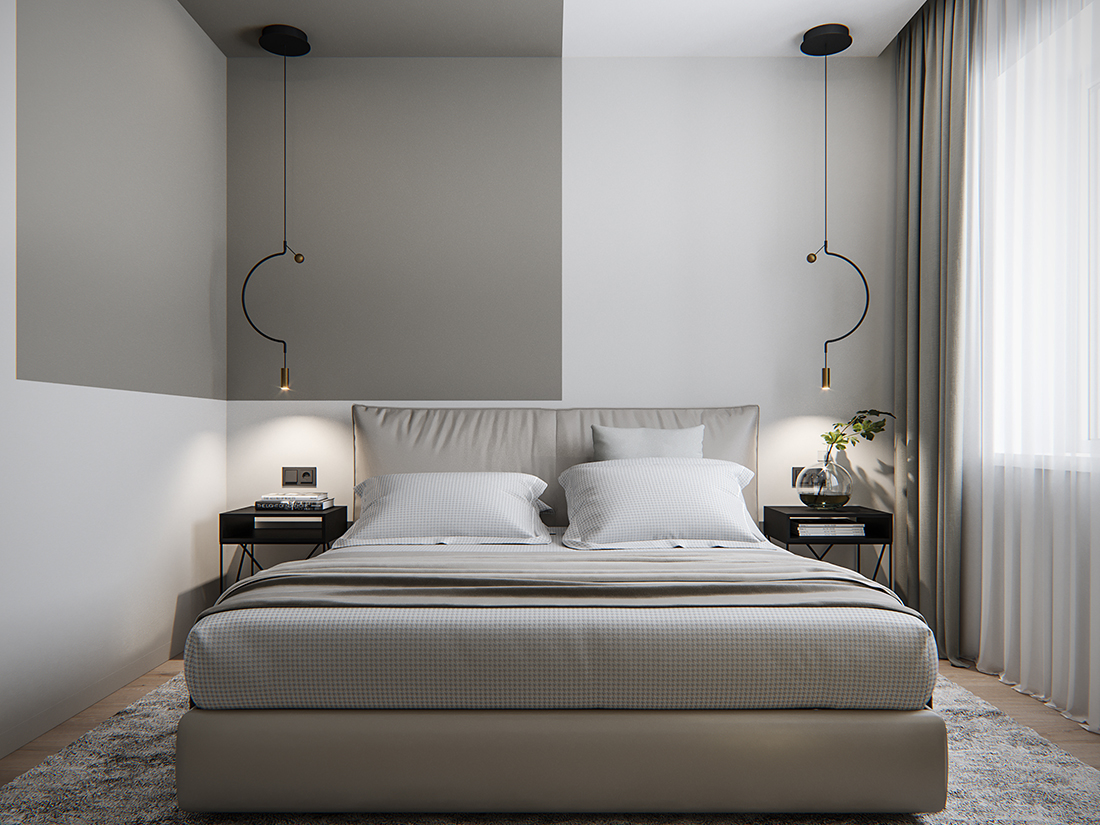 For this reason, the best solution is installing a designer lamp, perfect to decorate the bedroom space with elegance and good taste, achieving the goal of making it truly unique. Let's see which bedroom designer lamps we can recommend.
Bedroom lamp, how to choose it
How to choose the bedroom lamp? As a starting point, it is important to underline that the correct selection of a bedroom lamp will contribute to making this room more welcoming, thanks to the kind of light which is projecting, regardless of any other light source that might be present.
In fact, a central lamp is essential to complement the other lights and homogeneously illuminate the room with a diffused light. In relation to this topic, it is important to choose a warm light color tone, which will help infusing a sense of welcome and coziness. 
The choice of a bedroom lamp should consider not only the quality of light and its output, but also the shape and design of the lamp. It is necessary for the lamp to be in harmony with the décor style, which is truly a must if we want to create a connection from an aesthetical point of view.
Modern bedroom lamps created by designers are fulfilling all these needs and can perfectly match any style, giving a visual accent to décor and furniture, while producing extraordinary lighting effects. Their particular and creative shapes can decorate and illuminate the bedroom creating incredible light effects; additionally, they will also contribute to better define the style of the room, no matter which one we prefer.
Transparent pendants are certainly interesting, as they are capable of creating evocative atmospheres with the use of glass, a material which ensures particular effects due to its transparency. Even colored glass pendants are becoming trendy, and the design fabric lamps as well, proposed with hi-tech lamp shades of unmistakable style, meant to give character and personality to the room.
Fabric pendants, available in different shapes (oval, round or rectangular) and with a broad selection of fabrics and decorations, are another great option to decorate a bedroom with taste and elegance.
Last but not least, we can consider innovative proposals like the revolutionary battery lamps. LED battery pendants are an extremely versatile and functional choice, allowing to bring style and refinement everywhere. Ideal to create a visual interest, the designer lamps give a value added to the whole room and are cable to create a fascinating and evocative atmosphere, all factors which make the bedroom even more appreciable.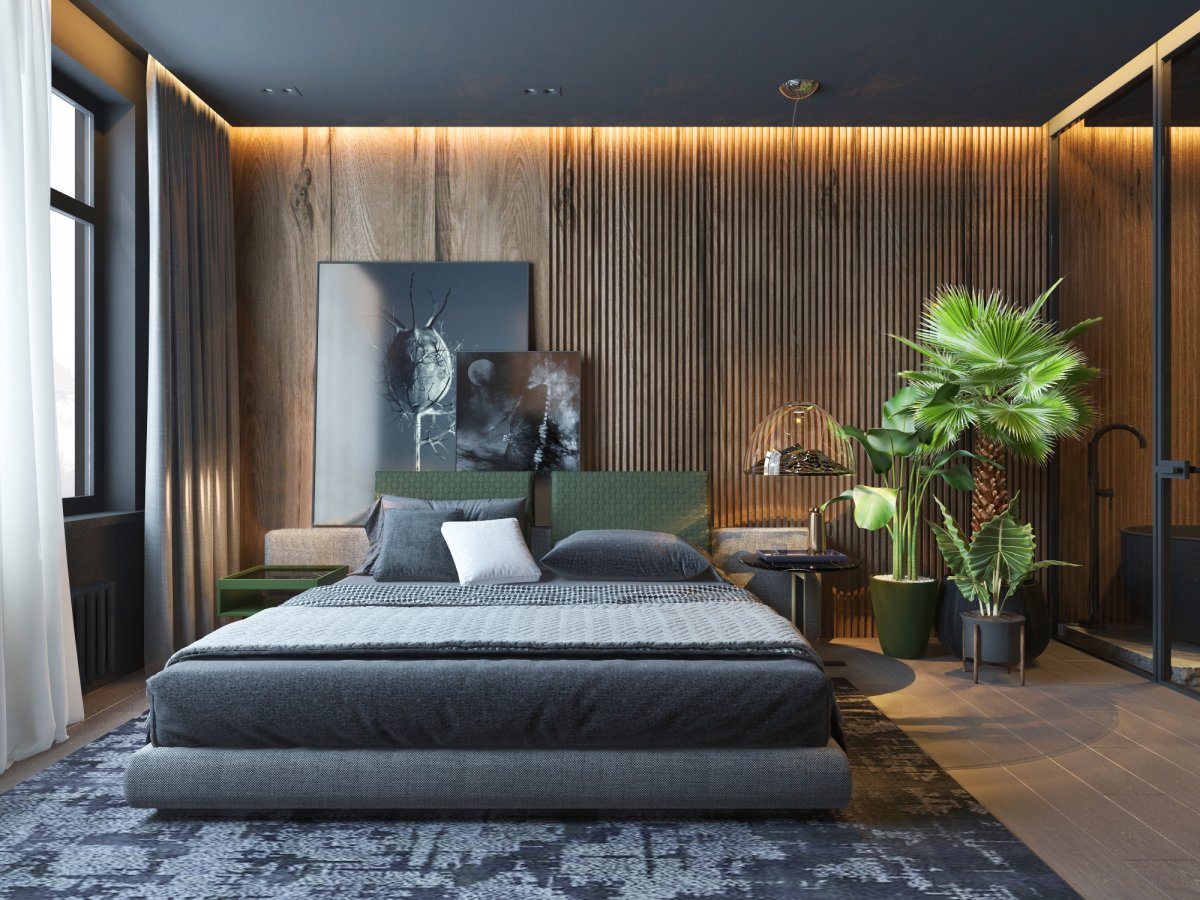 Design lamps ideas for the bedroom
Among the wide offering of lamps and design chandeliers from Axolight, we can find many original and innovative proposals also in very elegant colors like black, proposed in numerous applications and materials. Easy to coordinate almost everywhere, black is the perfect tone to become the protagonist in the bedroom.
One example of black design pendant perfect for the bedroom is Jewel, created by the Spanish designers Clara del Portillo and Alex Selma from Studio Yonoh. Jewel is manufactured with recycled ABS and its shape is characterized by a double-crossing arch.
Still in dark tones, but available also in other colors, we have the collection Hoops from Giovanni Barbato, defined by voluptuous arched lines, orbiting around an integrated dimmable LED source. The arched elements of this collection are interchangeable and come in different sizes and dimensions.
Design fabric pendants are another great solution to make the bedroom more welcoming, in this product category we find Muse, an eye-catching collection very original and intriguing, thanks to the transparencies of the fabric and to its morbid lines. This collection, designed by Sandro Santantonio, includes wall lamps, ceiling lamps table lamps and pendants, all hand crafted in a wide range of colors.
Another design fabric pendant we want to mention is Manto, from an idea of the designer Davide Besozzi. This splendid creation, built upon simple geometries like circle, cylinder and sphere, has the unique feature to be able to modify its shape, and consequently its lighting effect. The white opaline blown-glass sphere, containing the LED source, is supported by a telescopic arm, which can be retracted or extended, allowing different positioning of the sphere, hovering over an elastic fabric or diving into it.
Unique and precious, Liaison is one collection of airy and elegant metal pendants, perfect to be placed in a bedroom. Created by Sara Moroni, this matte gold and black lamp can be used as a single pendant or in a composition of multiple elements.
The catalogue of the design lighting manufacturer Axolight is presenting many other proposals which are capable of satisfying every taste and decorative need.