One of the most actual trends in lighting is the use of
colorful lamps
, really appreciated by the modern design fans, because they can illuminate with style and elegance every home environment.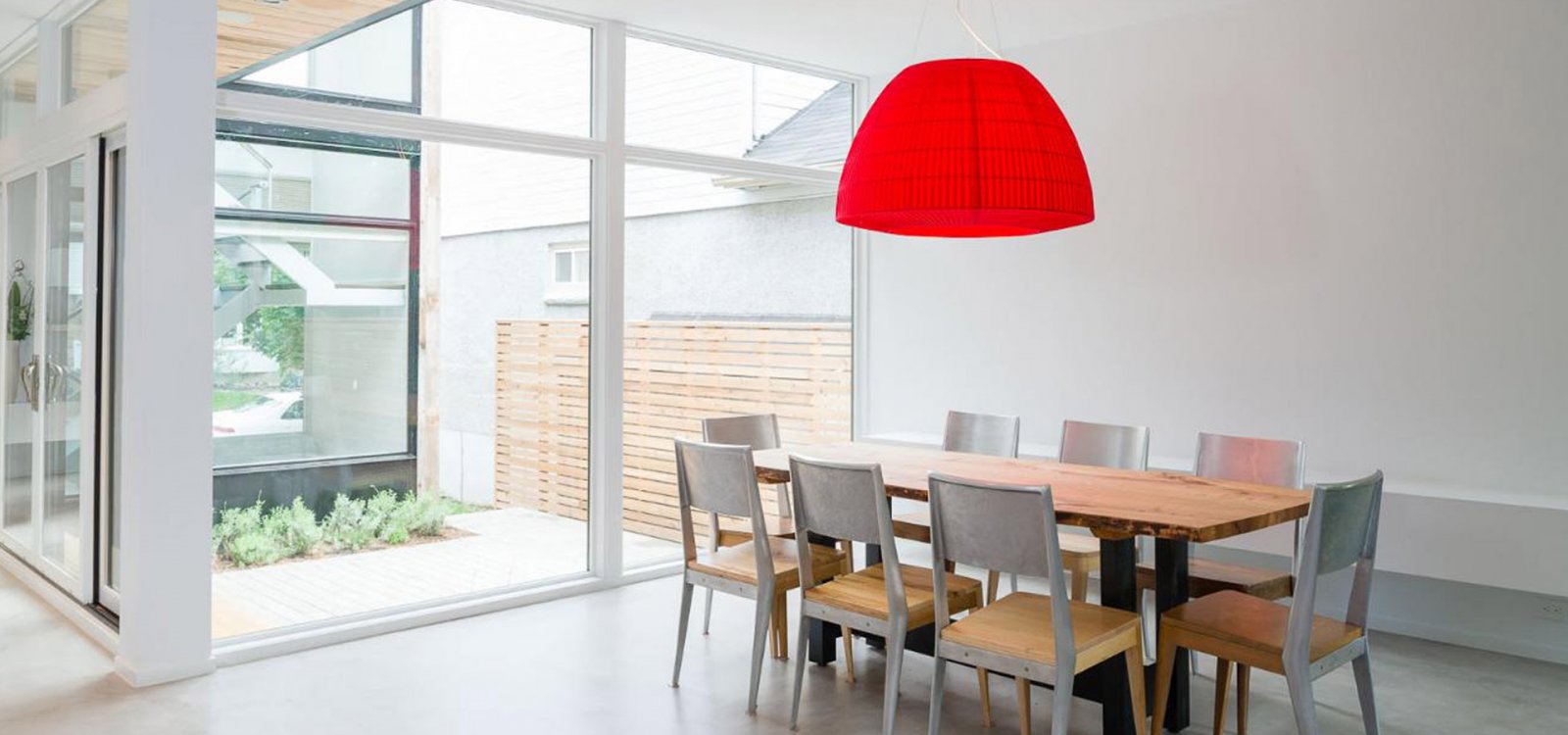 Which are the coolest colors to decorate with good taste and elegance your home? Which are the models to choose to highlight certain spaces and create evocative effects? Here are some perfect colorful lights to illuminate a house and make it even more beautiful and welcoming.
Illuminate a house with colorful lamps
The choice of the right colors in home decoration is fundamental to add value to each space; at the same time, colorful lamps must be coordinated with the décor, paying particular attention to the most suitable nuances to create balance and harmony.
These lamps represent design elements allowing to illuminate every space according to the specific needs, whilst adding particular color and shapes to make the environment even more suggestive.
At present time, the trending colors for lamps are blue, yellow, mauve dust, gray, green, red, black lamps, white lamps and many more. Color shades are quite different and must be selected in accordance to the preferred style. Which is then the right color for each room? 
Some styles require darker nuances, like for example the industrial style, in which colors like grey and yellow are dominating; on the other hand, brighter colors like red, yellow and green are preferrable to create contrasts in the minimal or classic styles. In between, we can find all the neutral nuances, like for example amber, white or beige, all perfect alternatives when the other colors seem inadequate.
However, it is important to underline that choosing colorful lamps for a house does not just mean illuminating its spaces, but also sending a message, using colors to transmit a particular mood. For this reason, the choice is very subjective and we can take inspiration from different models to find the right one to be placed in our spaces.
Shapes and materials of the colorful lamps
The trendiest colorful lamps are manufactured using a number of different materials, but a key role is undoubtedly interpreted by glass, crystal, chromed metal and also fabrics which, masterfully combined, can give life to products with a strong visual impact.
Original and innovative shapes transform these lamps in decorative elements, capable of turning every space into a unique scenography.
Table lamps, ceiling lamps or colorful pendants with LED technology have the possibility to either highlight a single design element in a room or to illuminate the whole space diffusing everywhere a homogeneous light.
When it comes to choosing, in addition to the most suitable colors and shapes, we need to consider also the available lighting sources, the area to be illuminated and the quantity of light which is needed. If we have identified the perfect pendant, but we still need some additional light, then a good choice is to position one additional lighting point.
Some trendy colorful lamps
Among the trendiest colorful lamps, we can find some Axolight creation which are perfect to create particularly evocative spaces. If you like glass lamps, a very chic option are the colorful pendants of the Spillray collection, designed by Manuel and Vanessa Vivian. Spillray is available as single lamp or multiple configurations to fit any room size, and the glass shades come in spectacular colors like red and bronze. These pendants with a minimal design allow to illuminate any kind of space with a discrete elegance.
An outstanding example are the Float and DoDot lamps, available in 5 very actual nuances: white, black, blue, concrete green and mauve dust. Float and DoDot are perfectly combining functionality, performance and aesthetics; both families are innovative design products, capable of satisfying lighting management needs in a very effective way.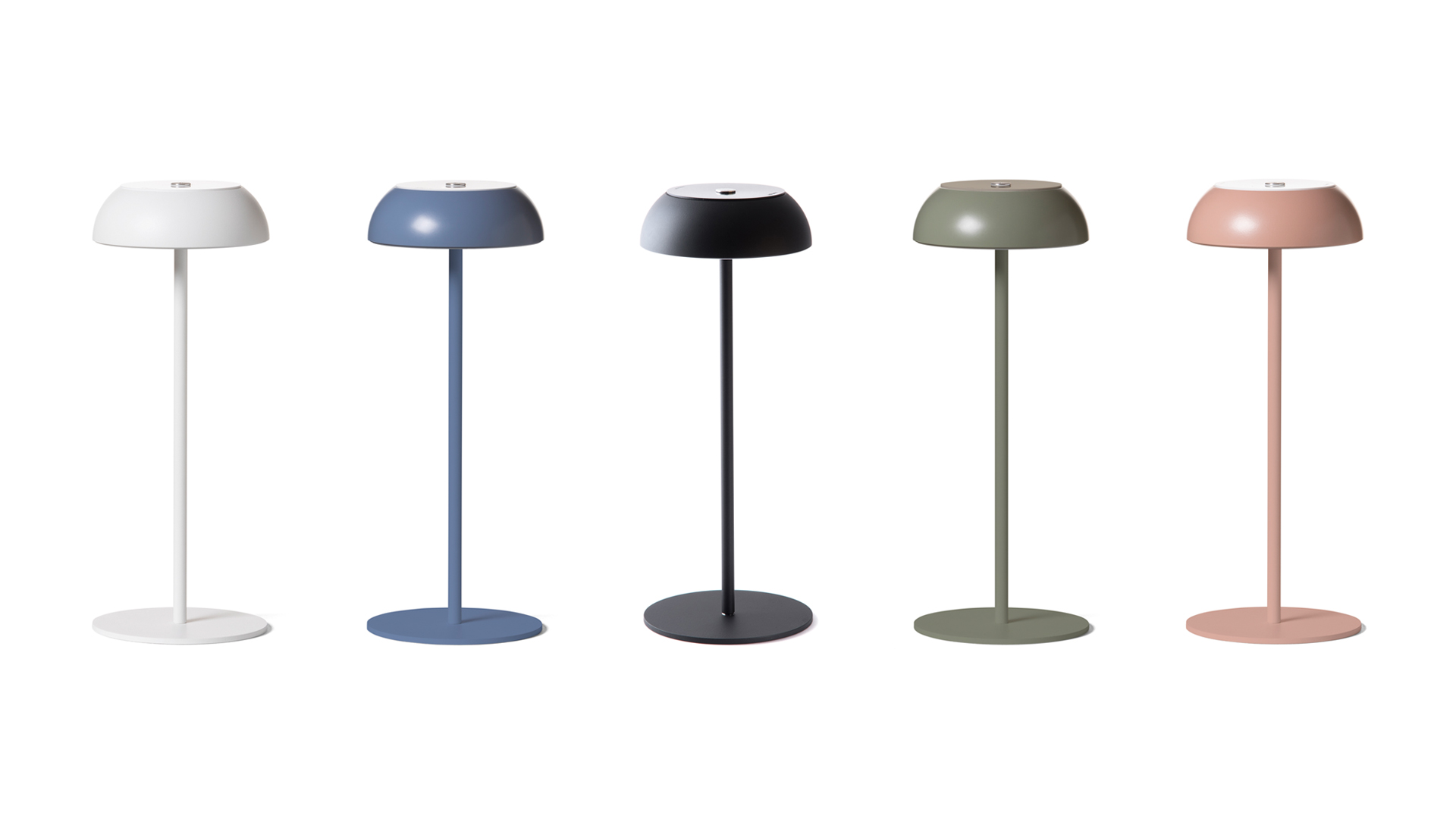 The colorful glass pendant lamp Fedora, designed by Dima Loginoff, certainly does not go unnoticed. Even this collection is available with single or multiple lights and beautiful color nuances like amber, gray and white. The inspiration comes from the matryoshka doll, gracefully and sinuous, creating a splendid combination of colorful metal and glass which is perfectly blending tradition and modernity. Fedora ensures to each space and excellent lighting performance, in addition to a classy scenic effect.
Another great option is the design fabric lamps from Axolight, manufactured with ultra-resistant materials which are also easy to maintain. These lamps are designed in unusual and innovative shapes to perfectly match every style. One example is the Muse ceiling light, that has a delicate white metal frame, wrapped by a removable and washable elastic fabric. From an idea of Sandro Santantonio, this practical and functional lamp is available in many sizes and has an extensive color palette for its fabric.
The Bell pendant is another outstanding product family, created by Manuel Vivian and defined by a bell-shaped frame covered by a pongè super smooth and fire-resistant fabric. The lamp uses either traditional light bulbs or an integrated dimmable LED source. Bell is available in numerous sizes and colors to match every possible design need.
On the Axolight website you can find colorful design lamps to create your own elevated and original effect.