Curious about the color trend for 2022? You can apply it to your light fixtures, too. Explore the colorful chandeliers designed by the best Italian and international artists.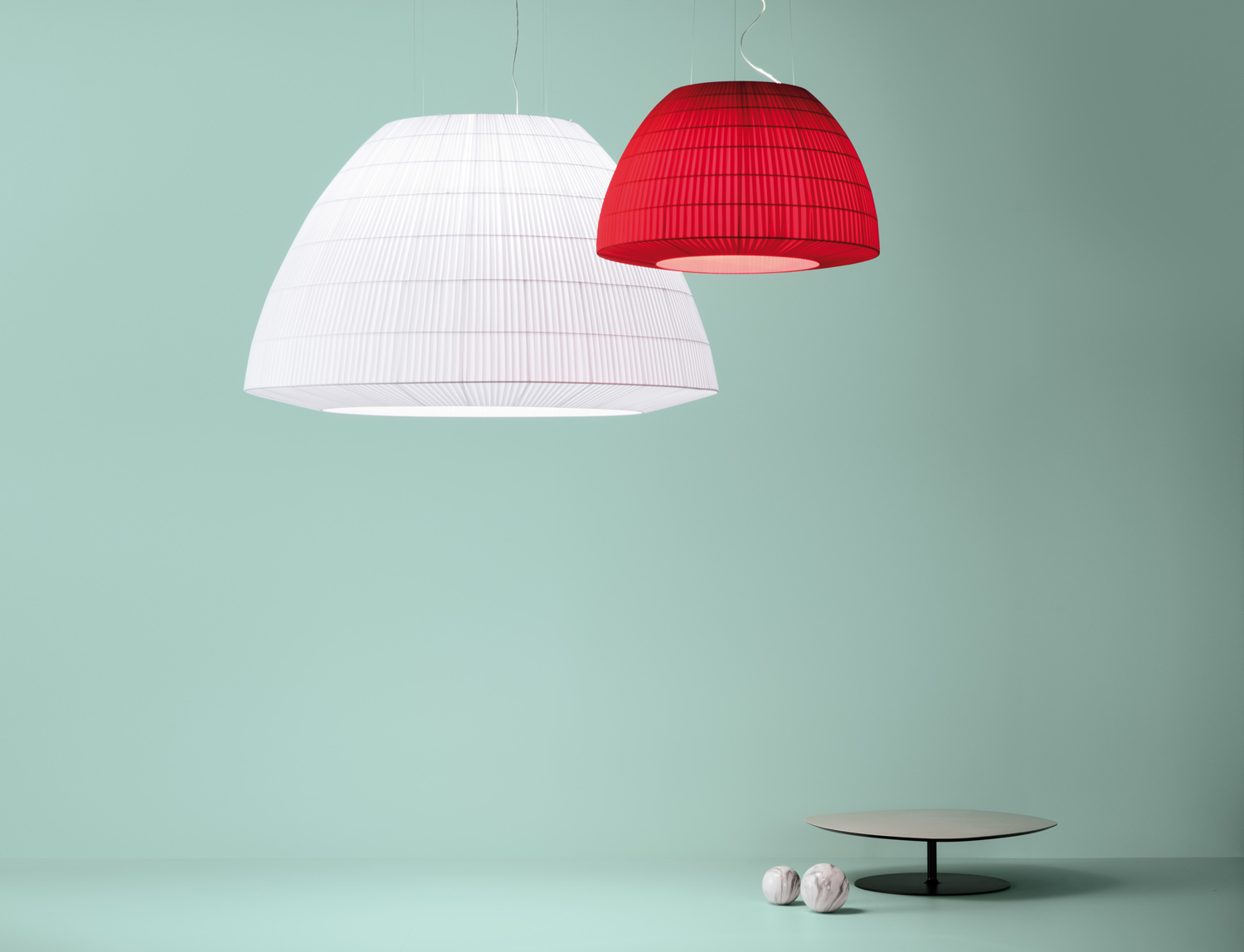 What color should my chandelier be? can be a tricky question when furnishing or renovating a space. Black lamps and white lamps are always in fashion, but do you want something more extravagant? 
Then turn to the color trend of 2022 and choose a shade that represents you for Italian design modern light fixtures. Following Pantone's guidelines, fashion trends and your personal taste is the best way to have a colorful chandelier that will make you happy every time you look up. 
9 color trends for 2022
Pantone has chosen the color of the year: Very Peri, a shade of periwinkle with undertones of blue and red. It's quite a tricky color to pair with other furnishings, but you can tap into your creative side to make it really unique in your home, restaurant, hotel or business place. 
Other than Pantone, a lot of other color trends have been dictated by fashion shows and collections. Here are 9 of them to take inspiration from for your decorating endeavours. 
1. Snow White. 
Clean, simple, easy to match with other home decor objects. White lamps are perfect for minimalistic spaces and workplaces. Your home office or a store will be better brighten up by a light with this main color. 
2. Poinciana Red.
A "heated" shade of red that you can use for a statement piece of decor. Take Axolight's colored glass lamp Avir for instance. Its cascading glass leafs in red are a true wonder. Same goes for Spillray, another series of colored glass lamps you can choose in red.
3. Metallic sparkle.
Metals are a core material for light fixtures. You can decline them in brass, bronze or sparkling steel to give a simple and elegant look to modern pendant lights, table lamps or floor ones. Light will reverberate through them and all around.
4. Harbor blue
Fashion and home decor have been influenced by the events of the past few years. The Pandemic has affected all of us, and we are searching for a safe place. A harbor, if you want. And this is exactly the reason why the calming effect of blue is celebrated all over the world.
5. Tobacco and cocoa
Also talking about relaxation and peacefulness, the neutral hues of tobacco and cocoa are beloved by designers and customers alike. You can find a natural and intense shade of it in the Clavius' silken threads. 
6. Daffodil yellow
On the other end of the spectrum, if you are in search of brightness and joy, yellow is the right shade for you. A colorful chandelier like Bell or Muse will instantly brighten the place up. Fabric lamps are the right choice for warm, welcoming spaces with a lively quality. 
7. Fuchsia "innuendo"
This is the shade for brave, adventurous and romantic people. Pendant lights like Plumage and Skirt fill up the room with their lively colors and vibrant nuances. Go for this one if a jolt of energy is what you are looking for. 
8. Pastel nuances
Light blue and dust pink, light green and lilac are lovely tones for a romantic place. Table lamps like Float or Orchid declined in these shades are best suited for bedrooms or clothes stores with a passion for the softer side of life. 
9. Multicolored lampshades
Axolight's series like Muse, Layer, Melting Pot allow you to freely express your love for all things colorful through their multicolored lampshades. Choose from cold or warm hues to create different atmospheres. 
What color should my chandelier be?
There is no clear answer for this question. Let your imagination, taste and instinct guide you in this choice. Create a space that truly represents your own personality and make it charming with the right light fixtures. You can always change some little elements from time to time, especially with small sized lamps and home decor details.