The light emitted by LED lamps is perceived by the human eye with different color tones, which are changing according to color temperature.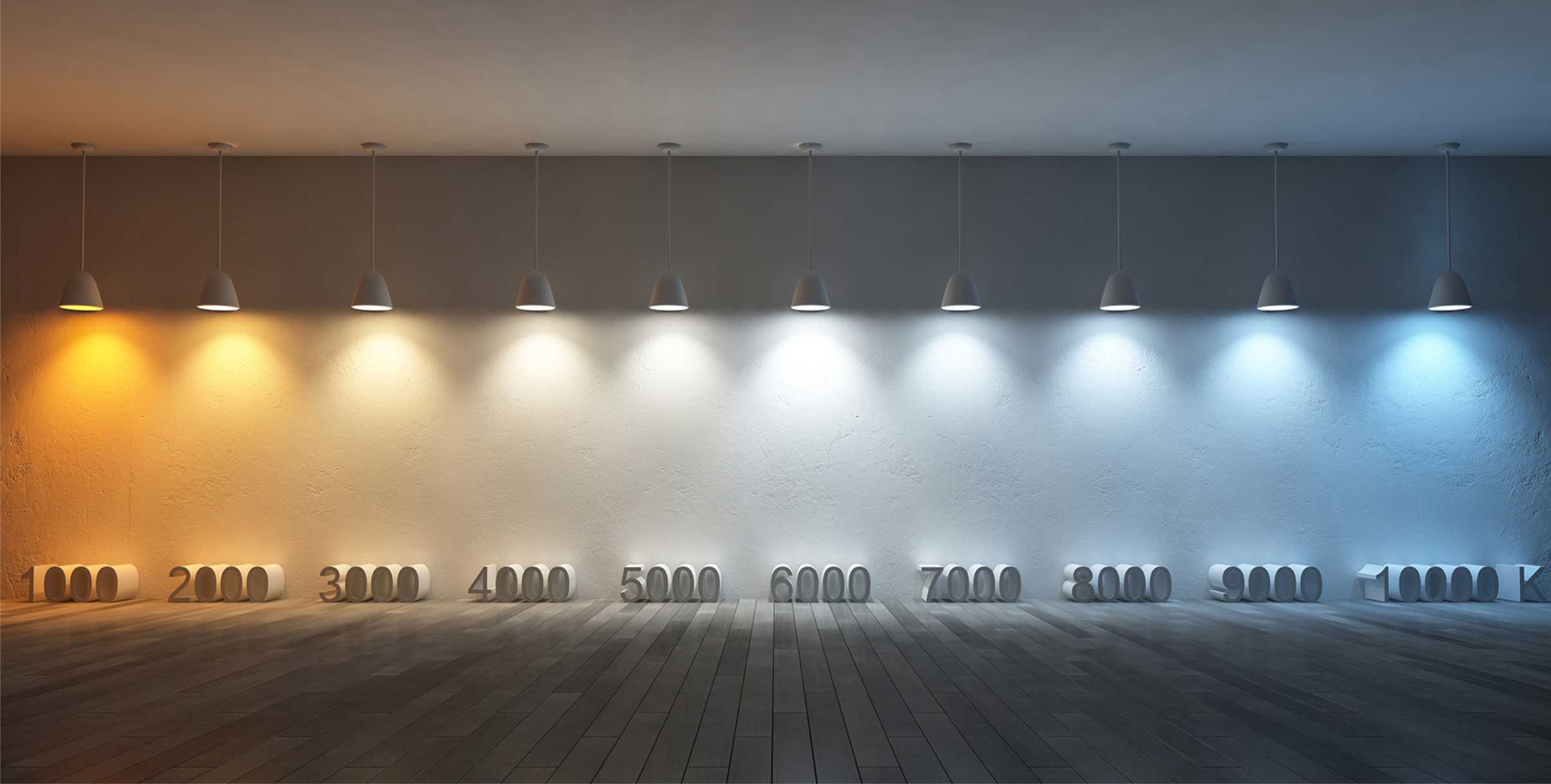 Color temperature is measured in Kelvin degrees and the different color tones determine the color temperature, which can be warm or cold. Which one is the best option to make sure that a well-lit space is also warm and welcoming? Here are some advices on how to choose between warm or cold light. 
Definition of warm light
We define a warm light a color temperature below 3300° Kelvin, typically with shades that range from red, orange and yellow to a warm white. To indicate a warm light, we normally consider values between 0 and 3300°K (excluded). The real warm light is corresponding to a light temperature of 3000° Kelvin, whereas at 3500° Kelvin we have an even whiter light, but still warm. The area between 3500° and 4000° Kelvin is also called neutral light and, in this area, light color is mainly tending to white.
Definition of cold light
A cold light is defined by a color temperature between 3600° and 6500° Kelvin. In this case, light is turning from white to bluish, because the shades of cyan and blue are giving a cold tone. A precise indication to get a better understanding of cold tone is the association of pure ice with a 5000° Kelvin temperature. Finally, a blue light is associated to 6500° Kelvin.
Which light to choose, warm or cold?
As a general rule, warm white light, thus with color temperature between 3000° and 3500° Kelvin, is utilized for the interior lighting of residences and offices, whereas the cold white light is chosen to illuminate big open spaces.
It is important to underline that there isn't a general rule for the choice of the color temperature and everyone can decide according to their preferences and lighting needs.
On the other hand, it is widely recognized that color tone has an influence at psychological level and determines different moods according to its intensity. Furthermore, it is important to choose the right light to achieve the maximum comfort and efficiency in each space.
Choosing the right color tone is also important to highlight the decorative effect of furniture. For example, a house decorated with shiny or lacquered furniture will be further valorized using a cold light. Here are some useful advices on how to choose between cold and warm light.
Warm or cold light in the kitchen?
In rooms like the kitchen it is recommended to choose lamps with cold light because this space is used to perform activities where it is necessary to maintain concentration and have a good visibility. A cold light allows to ensure an optimal illumination level, especially on working surfaces. We can use orientable ceiling light with cold temperature to illuminate the working surface, whereas on the center of the room we can use one of the many models of warm pendant lights, to give a warm feeling to the social moment of dining.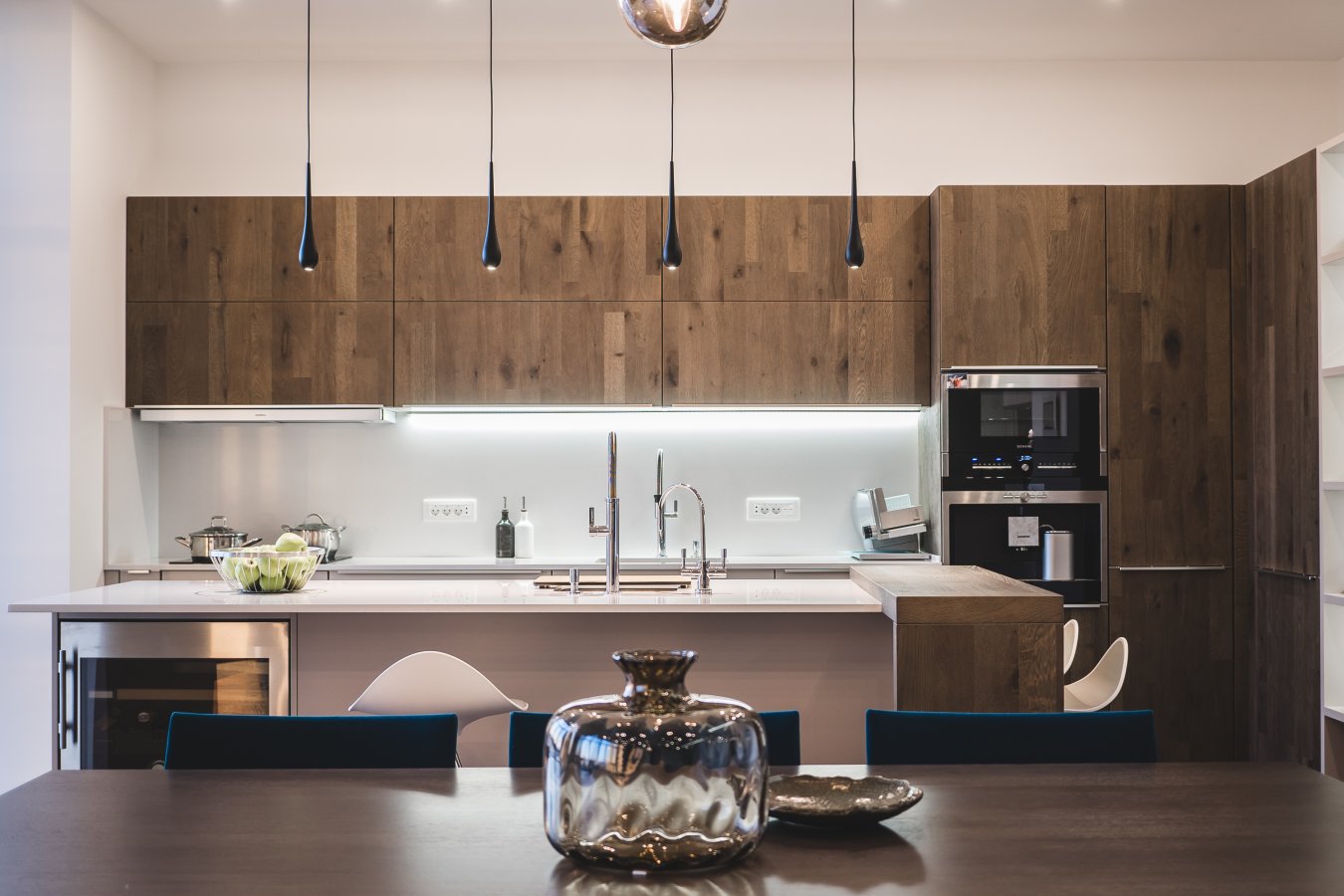 In the living room and the bedrooms, warm or cold light?
As far as living room and bedrooms are concerned, being both spaces devoted to relax, there is no need to install a very bright lighting, because choosing too strong lights could be annoying. The best option in this case are warm light lamps, ideal to cast a diffused and not glary light. In addition to suspensions, wall sconces and ceiling lights, a great idea is to position some original and suggestive floor lamps, like for example the Melting Pot model, a collection which distills different elements, a product rich of style and personality.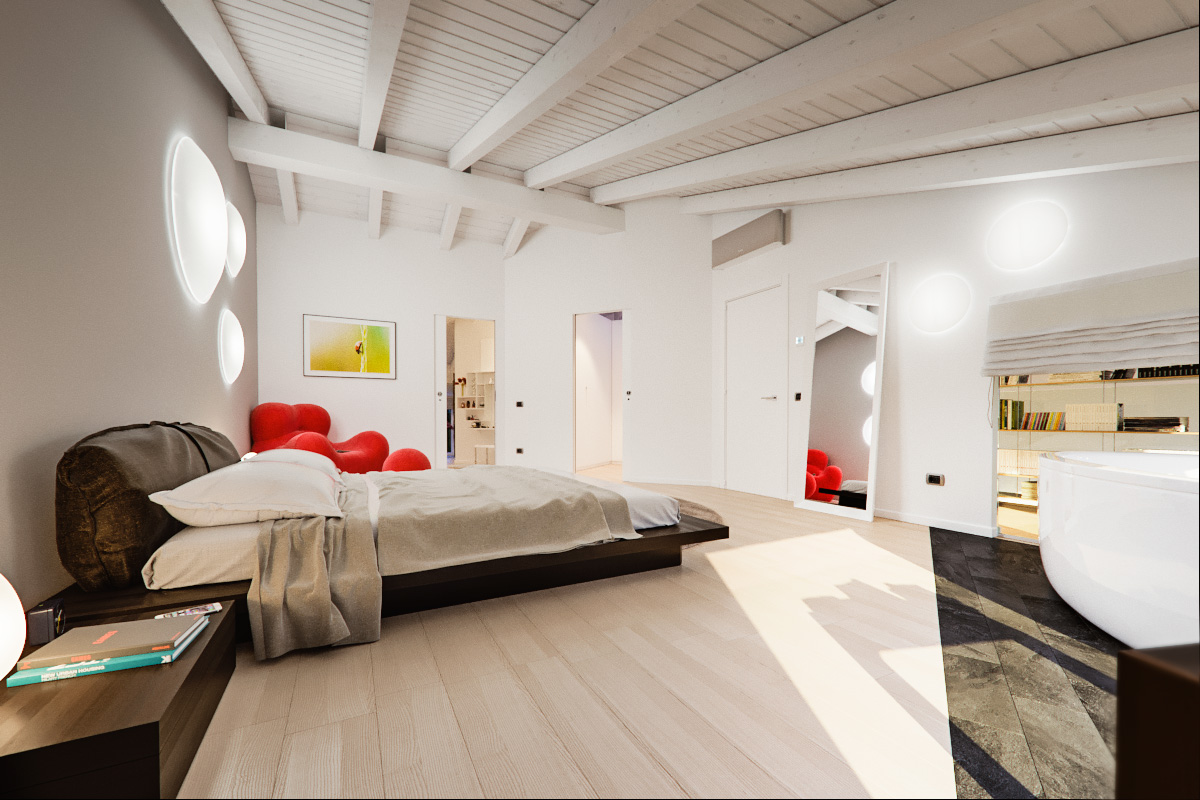 In the bathroom, warm or cold light?
Bathrooms are the area of the house dedicated not only to relax, but also to make-up, personal hygiene and other activities which require precision and concentration. There is a need for functional lighting, therefore we recommend a cold light, which will allow, for example, to clearly see in the mirrors. On the contrary, for general lighting, we can match it with the furniture and other colors, finding a good compromise to valorize them.
On our website you can find many innovative design proposals to choose the warm or cold light more suitable for your taste and the spaces to illuminate. Design lamps from Axolight are all extremely functional and can cater even the most sophisticated needs and styles. Thanks to our products, you can find the right light to make your house even more welcoming and beautiful, customizing it with unmistakable taste and personality.