Being the first space guests enter,
the foyer lighting holds a special place in creating the right atmosphere in your home
. Try these ideas to make it breathtaking.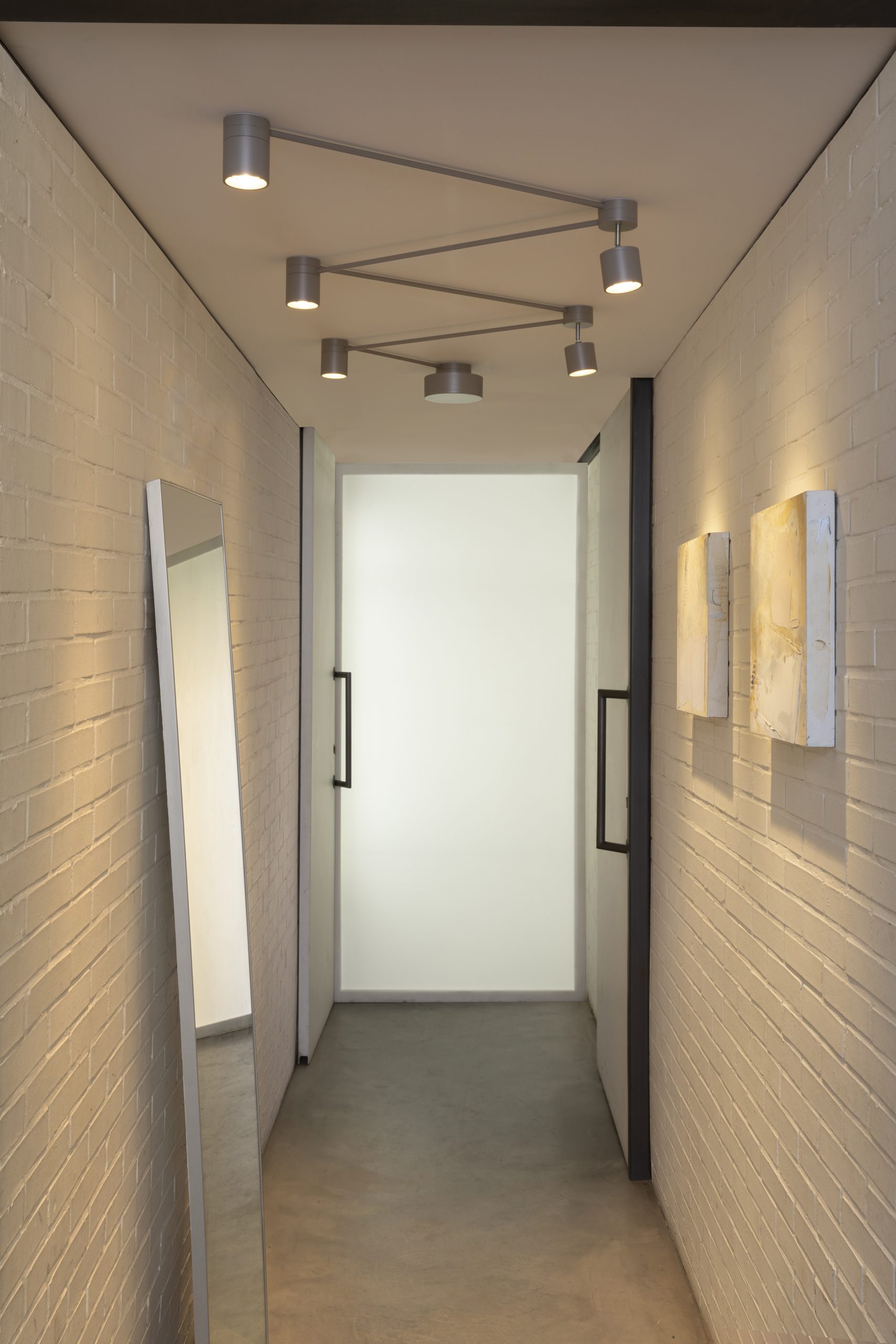 The entryway is actually at the core of your home decor: it's the first place guests will see, but also the connecting room between inside and outside, between home and everything else. So the best foyer light fixtures should give you a sense of familiarity and ease, while also creating a perfect first impression. 
How can you find this balance between comfort and luxury? With Italian design modern light fixtures which combine home decor and function, easiness and extravaganza. Discover the perfect modern pendant lights to make your entry a place of wonder. 
Foyer lighting ideas from Axolight
The most recent success from the Italian lighting design company is Pivot. A modular system which offers complete customization freedom. The design resembles the Japanese hishaku, clearly an inspiration for designer Ryosuke Fukusada. Pivot is the perfect solution for a long foyer lighting: it allows you to create different patterns and shapes in order to highlight this spectacular entrance. 
The modern, sleek design of Orchid and Lik makes for a minimalist entry foyer lighting while at the same time giving a touch of smoothness to the walls. Round and curves are the key words for these small sized lamps, functional and easy to combine with several decor styles. You can also use them to highlight a particular piece in your foyer, such as a painting or an accent wall. Family members and guests will be welcomed in a comfortable and easy entrance, ready to enter your own personal space. 
If you like the idea of led light fixtures, but want more playful and colorful foyer lighting ideas, try DoDot. Compact and orientable, these wall lamps are an extravagant yet simple spin on entryway illumination. They make for a perfect prologue to a nice, welcoming home full of joy and laughter. 
Industrial design for entryway lighting
Illuminating your foyer is a crucial part of your interior decor: it sets the mood for the entire house. So if you live in a loft or a modern apartment and you love industrial design, try to incorporate this retro and fashionable style in the foyer lighting too. 
Ego is the perfect way to do that. Its metal lamps are made of natural brass, with that unpolished but trendy look perfect for an industrial design lover. A pointed ceiling lamp is perfect for a dramatic entryway, with little areas of light and shadow. If you prefer a more diffuse lighting design, try the wall lamps from the same line. They will be perfectly matched by a rough wall and simple decor along the foyer. 
What to do if you want truly unique foyer light fixtures
We already told you about Pivot, but did you know you can also use it as a modular suspension system? The main part of the ceiling lamp can be mixed with other Axolight chandeliers and lamps to make a perfectly unique solution for your entrance. 
People will love to look up at your ceiling and see a wonderful modern lighting design, uniquely created for your foyer and especially used for your home. You can also change the modular shape, pattern and lights in order to make your entryway always up-to-date with fashionable decor. 
Save energy with battery lights 
When you have to illuminate a space that is not often used, like in this case, you probably want some solutions to make it as nice as possible while also saving energy. Easy ways to do this are through battery operated lamps and led light fixtures. 
They will help you save energy and help the planet through energy conservation and less waste. At the same time, these types of light fixtures are extremely strong: perfect for ideally illuminating your foyer only when needed. 
Start your research on foyer lighting
Now that you know everything about this fundamental space in your home, you can choose the perfect foyer entry lights based on style, colors, patterns and frequency of use. Try to find the right accord between light fixtures, walls and decor and your entryway will be a beautiful space to live. 
Remember, this is the area that greets you and your guests: make it wonderful, breathtaking and also comfortable.