Atmospheric lighting solutions play an important role in the design of a lounge bar. People flock to these venues to unwind, chill, and relax after a long day of work and housework.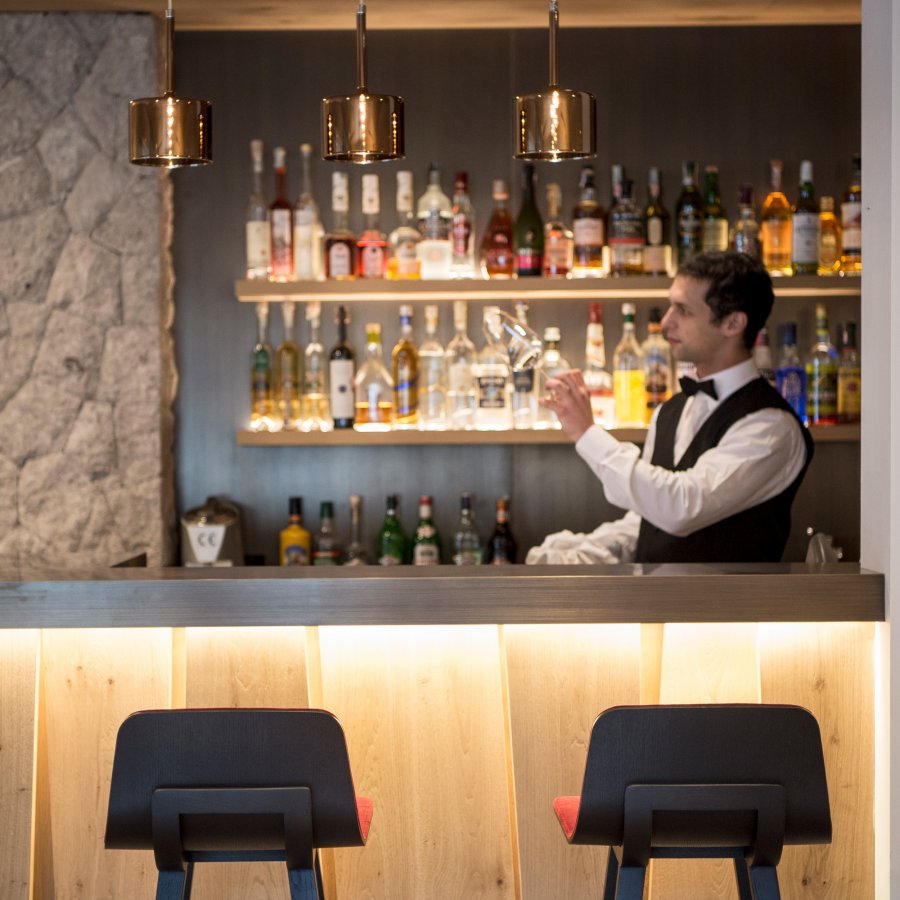 Here are some key aspects to consider when creating the ideal atmosphere:
details matter when it comes to establishing a comfortable and welcoming ambiance; 

LED light fixtures

can play a vital role in generating the right lounge atmosphere;

acoustic and visual components play a role in inviting guests to relax and enjoy their stay.
Some design solutions should be adopted to strengthen the natural interaction between space, lighting, and details, resulting in the appropriate lounging spot for sophisticated people. Keep this in mind as you select decor items and Italian design modern light fixtures for your lounge bar or similar activities.
Atmospheric lighting for various times of the day
When constructing the perfectly stylish lounge bar area, remember that different occasions need different lighting. A bright, warm lighting is ideal for use during the day (especially if your lounge bar receives a lot of natural light) and for informal events, but it may be too much for happy hour and cozier dinner parties.
As a result, your atmospheric lighting design should be as adaptable as possible in order to accommodate varied occasions. Dimmable LED lamps are ideal for this purpose because they can be intensified or decreased to create a softer or edgier environment.
Axolight proposes multiple design possibilities with LED lamps, including the Poses collection, a modular system that you may position in various patterns, shapes, and even letters to create stunning atmospheric lighting. Pendant lights are also available in a variety of sizes and designs to complement the overall ambiance of your lounge bar. 
Acoustic comfort for a welcoming atmosphere
If you want your lounge bar to be truly unique and beloved, you should provide a comfortable environment for clients to speak, whisper secrets, and exchange love words. You may think that a crowded bar is not the best venue to engage in such activities, but that's not always the case.
Acoustic lighting solutions with sound-absorbing qualities provide the environment with the comfort and muffled sounds that you would expect from a polished lounge bar. These light fixtures are both wonderfully artistic and totally functional in their purpose of reducing noise and improving the romantic and comfortable atmosphere.
Combine the silky curves of Skirt or Layers, the minimalist design of U-Light, or the majestic geometry of Ukiyo with the appropriate amount of atmospheric lighting and environmental music. You now have the ideal lounge setting for parties and friendly chats.
Tables and counter: how to illuminate them with atmosphere lighting
Contemporary table lamps are an important part of the overall decor of any lounge bar. They provide consumers with adequate lighting for dining and drinking while remaining unobtrusive in their private conversations. Choosing the proper ones might make all the difference in an exquisite lounge bar.
Axolight's small lamps blend the refined beauty of Italian expertise with the functionality you need from a light fixture. The award winning Cut by Timo Ripatti, for example, is a good choice for a luxurious atmosphere and an elegant mood. Orchid, on the other hand, has a more urban and modernist style. You may also choose the Float table lamp and use it on its base on top of any bottle to create a more personalized look to your bar.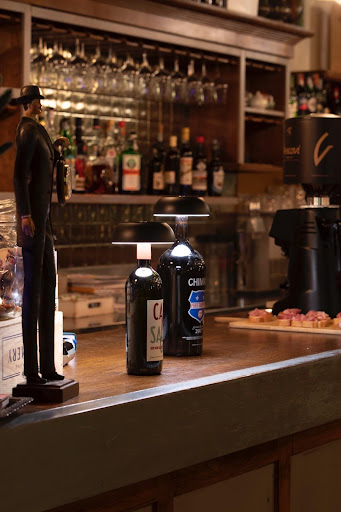 When it comes to bar counters, a series of atmospheric light fixtures like Spillray placed above the ceiling can bathe the entire space in a magical, translucent, cloud-like vibe that will embrace and welcome guests. Select the appropriate shape, size, and color and begin constructing an environment where guests will love spending their nights.